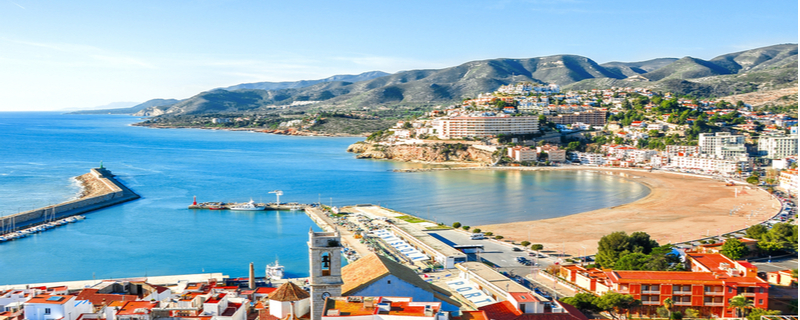 Valencia is one of Spain's most picturesque, culturally-rich and all-round beautiful cities. It is the country's third largest city with around 800,000 inhabitants. Its annual UNESCO-listed Fallas celebration, its gorgeous paella, mix of modern and old architecture as well as its sandy beaches are just some of the few reasons to take a trip to Valencia.
City Breaks to Valencia

Budget-friendly holidays to Valencia are already quite popular with tourists from the UK. The best way to reach Valencia is to fly to its own International Airport. However, not all UK airports fly into the city in which case, you might have to get a connecting flight or fly to somewhere like Alicante and transfer from there. Check the Cheeky Trip comparison site for our full selection of holidays to incredible European destinations like this one. Direct flights to Valencia are around 2 and a half hours long.

Valencia experiences its best time to visit from March/April until October. This period is the perfect time to do as the locals do, which includes sitting out on the street cafes and bars and enjoying some tapas in the warm, comfortable temperatures. If you want to explore all that the city has to offer, it is probably best to avoid the months of July and August. Not only is this is an extremely hot period of the year, many shops and businesses are closed during August for their summer holidays and many Spaniards take siestas to avoid the midday sun.

There is an abundance of incredible things to do and see all over the city of Valencia. Because the city is quite flat, cycling has become a very popular way for tourists to get around and their bike-sharing scheme is one of the most efficient in Europe. One of the city's most iconic sights is the 'Ciutat de les Arts i les Ciències'. This grand center of arts and science is one of Valencia's amazing ultra-modern buildings and its design makes it look like a spaceship from the future. There are plenty of things to explore in this place including a museum and other educational facilities. The Gothic cathedral of Valencia is one of the biggest attractions and just outside of the city centre you will find the port and long stretch of wide, sandy beach areas. The promenade along here is lined with restaurants serving some of the country's best paella dishes.

Because of the sheer magnitude of this city, it is perhaps unsurprising that there are so many accommodation options to choose from. Most of the touristy places to stay are located in the Old Town, meaning you won't need to get transport anywhere unless you are heading to the beach. Budget, mid-range and splurge choices are all available. The dining experience in Valencia is also completely unique and one of the best in Spain. As well as traditional tapas and international dishes, Valencia is the capital of paella. Try to avoid tourist-trap, high price, low-quality places though which are usually obvious with their menus outside being almost entirely pictures of the food.

If you are looking for a good-value city break to Valencia in Spain, we can certainly help you out. Cheekytrip is a price comparison site with holiday offers from over three dozen travel companies. Since they are all keen for your business, prices are very competitive. To find the best deal, simply enter your dates, destination and point of departure into our search engine and within a matter of minutes, we'll find you the Valencia getaway that is perfect for you. As offers and prices change daily, it's best not to wait around for too long. Book with us today!
---
Share this article
Advertisement