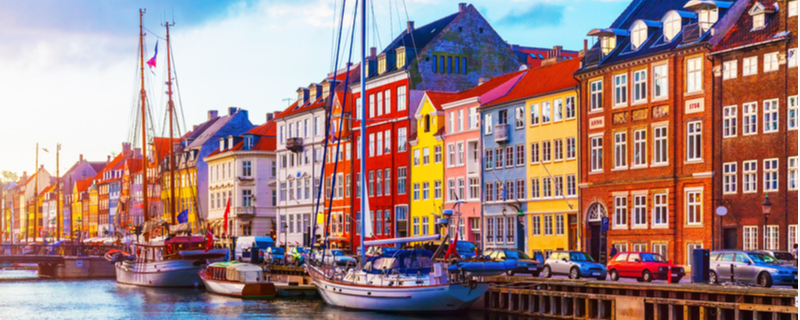 Brondby is considered to be a small agglomeration of the larger capital city of Copenhagen, Denmark. It was put on the map by its football team, Brondby IF, who have achieved a decent amount of success in the Danish League. Outside of football, Brondby is known for its quirkiness with unique annual events being held including a glockenspiel concert.
Brondby City Breaks

Low-cost holidays to Brondby are available from most major airports in the UK and since Denmark is growing in popularity with tourists, there is bound to be a departure time that suits you. Brondby is located a very short drive away from Copenhagen's main airport. Make sure you check the CheekyTrip comparison site for more fantastic deals to this part of the world. Flight duration to Copenhagen is very short: less than 2 hours from most UK airports.

The most popular period in Brondby is the spring to autumn period with temperatures being at their warmest and climate at its most stable. However, the small agglomeration never gets too busy with the centre of Copenhagen attracting most of the tourists in this part of the world. There isn't as much to do in Brondby in winter compared to summer, so we definitely recommend a trip during the sunshine season.

Some of the unique attractions to Brondby include a trip to its football stadium and to its beach park. The fans of Brondby IF produce some of the best atmosphere that the country has to offer, so you will want to target visiting a home game if you get the opportunity. The nearby beach park is also worth a visit whenever the weather is more favourable. Because Copenhagen itself is so close and has much more to see and do, we recommend at least one day and night out there on your travels.

The accommodation in Brondby itself is quite limited to just a few standard-level hotels. For a much wider selection, you will want to check out the choices in central Copenhagen and maybe commute to Brondby from there. It is a similar case for dining out, with most of the restaurants designed to serve local customers rather than tourists. However, there is no shortage of great places to eat in the region.

If you are looking for a cheap holiday to Brondby in Denmark, we can certainly help you out. Cheekytrip is a price comparison site with holiday offers from over three dozen travel companies. Since they are all keen for your business, prices are very competitive. To find the best deal, simply enter your dates, destination and point of departure into our search engine and within a matter of minutes, we'll find you the Brondby holiday that works for you. As offers and prices change daily, it's best not to wait around for too long. Go ahead and book now.
---
Share this article
Advertisement