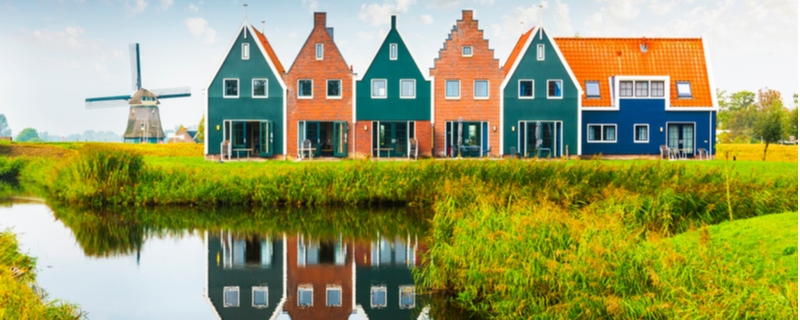 Ijmuiden is a relatively unknown part of the Netherlands and some of its distinctive features include its fishing port, passenger port and marina as well as its seaside. It is the perfect European for a quiet getaway with a loved one, with many parts of the region picturesque and enjoying a slower pace to life than in most places.
City Breaks to Ijmuiden

Low-cost holidays to Ijmuiden are available from most major airports in the UK. The best way to reach Ijmuiden is to fly into Amsterdam International Airport and from there, you can get an easy train or car journey to the city. Make sure you check the CheekyTrip comparison site for more bargains to European destinations like this one. Direct Flight duration to Amsterdam is usually about an hour in length.

The best time to visit Ijmuiden is from May to October where you are most likely to experience warmer temperatures and more stable weather. This is exactly what you want when travelling to the city in order to fully embrace everything it has to offer, especially its wonderful seaside. Although there are still things to do in the winter and early spring months, the weather is much more unpredictable so we don't really recommend a visit then.

One of the best things to do in Ijmuiden is to rent a normal or electric bike and soak up the beautiful Dutch scenery in and around the city. There are professional rental services in the area to guide you in terms of what the best routes to take are and with the e-bikes, you can pick up quite a bit of speed! If you want to immerse yourself into the culture of the city, we recommend a visit to Ijmuider Zee-En Havenmuseum. This museum is fairly small but covers quite extensively the local nautical and fishery heritage of Ijmuiden.

The city has a fairly limited amount of accommodation options to choose from but what it does offer is of a high quality. Standard 3-star hotels are the norm here although you will also find a few hostels and B&Bs too which provide very sociable and friendly stays. There are a number of excellent restaurants in Ijmuiden, with probably the best selection being located along the port and marina. Here you can enjoy fine dining with spectacular views.

If you are looking for a budget-friendly getaway to Ijmuiden in the Netherlands, we can certainly help you out. Cheekytrip is a price comparison site with holiday offers from over three dozen travel companies. Since they are all keen for your business, prices are very competitive. To find the best deal, simply enter your dates, destination and point of departure into our search engine and within a matter of minutes, we'll find you the ideal Ijmuiden holiday. As offers and prices change daily, it's best not to wait around for too long. Go ahead and get booking!
---
Share this article
Advertisement