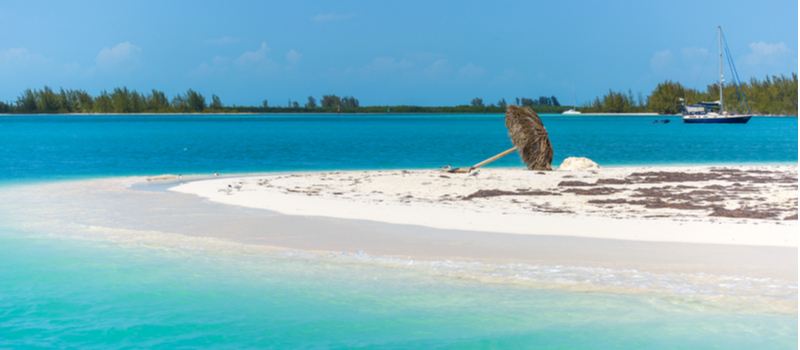 With the UK being reliably cold and wet most winters, it is no surprise that so many people look to escape the doom and gloom and travel to somewhere that has reliable winter sunshine to lift the mood. There is no shortage of superb winter sun destinations, both near and far, that are sure to provide the exact getaway that you are looking for. Here are our top five picks for some much-needed winter sun...
Canary Islands
The Canary Islands is without a doubt one of the best destinations to target for some guaranteed warm winter sunshine. The islands are sun-kissed all year round and if you head there in the winter, you can still expect the temperatures to reach the 20s every day.
The islands are just a short flight away at around about 4 hours and are in the same time zone as the UK, so you won't need to do much adjusting when travelling there and back.
The Canaries
are known for their wonderful beaches - both sandy and pebbly - as well as their vast amount of fabulous hotels, watersports activities, bars, restaurants and much more.
Malta
Malta is another perfect winter hotspot that you should be targeting. Although temperatures don't climb as high as some of the other destinations on this list,
Malta
receives one of the highest amounts of sunshine in Europe per year at around 3000 hours. The winter is no exception with clear blue skies the norm.
The short flight duration is also a huge bonus at 3 hours, meaning you can get a morning flight and be relaxing by the pool by about lunch time. Malta is also known for its variety of excellent beaches, outdoor activities and very leisurely way of life. In that respect, it is one of the best choices on this list if you value relaxation more than anything else.
Cape Verde
Cape Verde was once a completely hidden gem but the secret is now out and people are starting to discover for themselves this slice of paradise located just off the west coast of Africa. Here you can expect winter temperatures to consistently reach the mid-20s and the sunshine to be beaming down on most days.
The flight time to
Cape Verde
is slightly longer at around 6 hours. However, it will be more than worth the slightly longer trip once you get there. The group of islands are a couple of hours behind the UK in terms of time so there are no major adjustments to be made. Expect pristine sandy beaches, crystal clear waters, jet-skis and some of the best local food that any of these destinations have to offer.
Costa del Sol
The Costa del Sol is perhaps the most tried, tested and popular destination on this list, particularly for the summer months. However, it also serves as an incredible winter destination. Temperatures often climb to the mid- to late-teens and although this is certainly cooler than the summer period, these temperatures are still a lot warmer than many other parts of Europe at this time.
The fact that
the Costa del Sol
has a number of destinations, short flight times and so much accessibility up and down the UK, it stands out as one of our favourite hassle-free winter sun hotspots. This time of year is perfect for activities on the beach, water sports, city breaks and is still pleasant enough to sit outside with a beer or a coffee.
Cuba
If you are prepared to take the longer trip, then a
winter trip to Cuba
may just be the best decision you ever make. A flight to Cuba from the UK takes around 10 hours but if you are staying for a reasonably long holiday, it will be more than worth your while to visit one of the cultural capitals of the world.
The winter temperatures are amongst the highest on this list, with the city of Havana reaching the mid-20s on most days. If you were to travel further south in the country, you might even find places that touch the 30s in December! Cuba is one of the most culturally-rich countries in the world and you can expect to see many classic cars, cigar shops, local rum, beautiful beaches and a stunning national park.
---