Winter in the UK is bleak. You wake up for work in the morning, it's dark. You leave work in the evening, it's dark. The ice imposes its presence on the roads and pavements, the incessant rain falls upon your sorry head. You ask yourself, "why am I here and not somewhere warm?". Fortunately, aeroplanes are a thing, and with a bit of money, you can be somewhere hot within a couple of hours. Here are the best winter holiday destinations:


1). Canary Islands, Spain

The Canary Islands never fail to appeal. The landscapes are beautiful, as are the beaches, and most importantly, the sun here is as bright as the ocean is wet. Fuerteventura, Tenerife, Gran Canaria and Lanzarote each have their own quirks, but with ocean-front bars, awe-inspiring walks and charming architecture found throughout each, wherever you go there'll be something for you. Located off the west coast of Africa, the Canaries can be reached in around 3 hours.

2). Cape Verde
With its silver beaches and perpetual winter sunshine, Cape Verde has become a tourist hotspot due to its reasonable six-hour flight from the UK. Along with its glorious natural beauty, the island also offers an assortment of rich local culture, from traditional Creole morna music and dance to delicious Portuguese/African fusion food. By the beach, colourful surf shops and cafes can be found, along with some of the best hotels on the island. The surrounding ocean host's conditions perfect for snorkelling and dolphin watching.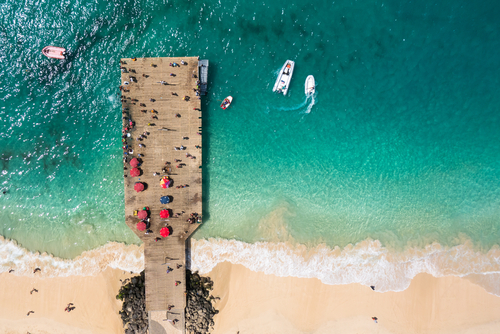 3). Albufeira, Algarve

Located in the southernmost region of Portugal, Albufeira in The Algarve is popular amongst beach and sun seekers, but the coastal city is more than just buckets and spades. A favourite amongst hikers, breathtaking cliffs dominate the landscape, whilst quaint stonewashed homes, ancient castles and a vibrant nightlife make up the city centre. Albufeira is also close to world-class theme and water parks, including Zoomarine and Aquashow Park.


4). Hurghada, Egypt

Like Cape Verde, Egypt is about a six-hour journey from the UK, but with almost guaranteed sunshine, flight time is a small price to pay. Hurghada is one of the most popular areas of the North African country. Ubiquitous golden beaches play prominence in tourist proceedings, along with the crystal clear red sea, which is ideal for snorkelling. If you want to see more of Ancient Egypt, day trip tours to the likes of Luxor and Cairo can be easily found from Hurghada too.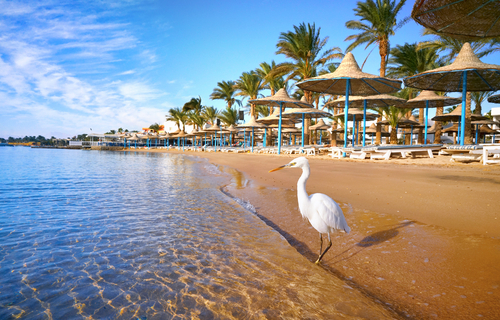 5). Costa de Almeria, Spain

Part of the beautiful region of Andalucia, Almeria's location on the south coast provides visitors with lush beaches and wildlife parks, castles and movie set landscapes. It's also a spot within close proximity of some of the worlds most beautiful buildings - tours to the Alhambra palace in Granada are highly recommended. If you just want to relax by the pool, luxury beachfront hotels can be found in abundance.

Do you ever get away to somewhere warm in the winter, or do you just wait until Summer? Let us know your best winter holidays in the comments or on Facebook!
---