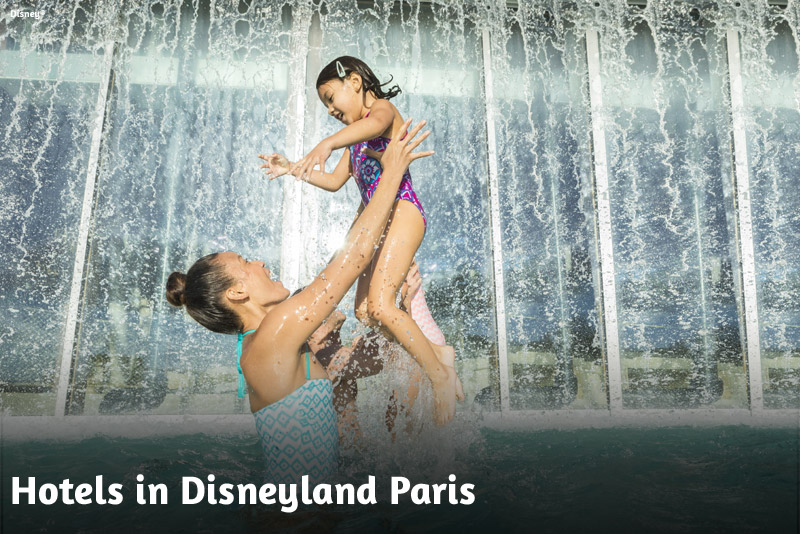 When you stay at a Disney Park resort, no matter which one you choose, you know you are getting both the brand and the magic that Disney is famous for. And with all of the resorts being just a stone-throw away from the parks themselves (sometimes even less!), you can be assured that you are never far from excitement and adventure.
As one might expect, the range of prices between the different resorts is quite varied. 4 Key hotels are typically your most expensive and then down to 3 Key and 2 Key. You can find the grandest of them all at Disneyland Hotel which is the most expensive experience but certainly value for money. This is perfect if you want to be treated like true Disney royalty with all of the amenities and services that you could possibly desire. These more expensive hotels are incredible experiences in themselves, before you even get to the park!
However, the quality of the lower key hotels such as Cheyenne and Santa Fe are also fantastic. They may not have all of the same services and accessibility as the higher key ones, but if you aren't too fussed about that then you can save your money for more spending in the park on things such as souvenirs, great food and other exciting experiences on offer.
The distance from the park tends to correlate with the price of the hotel. Generally speaking, the more expensive the hotel, the more accessible the park is to you. For example, staying at the Disneyland Hotel is perfect for anyone who is looking to roll out of bed and straight into the thrills of the day. The parks are just a 3 minute walk away so there is barely any travel involved at all. Choosing to stay at a resort slightly further out definitely has its advantages too. Aside from the lower price benefit, you will also find many of them less busy; ideal for relaxing and disconnecting after a long day. Most of the resorts offer a free shuttle service to the park too or are in the range of a 15-20 minute walk which, in the grand scheme of things, is still very close!
Expect to find a range of themes to each of the hotels which are sure to cater to any taste and truly enhance your Disney experience. For example a royalty theme at Disneyland Hotel, a Wild West theme at Hotel Cheyenne, a Route 66 theme at Hotel Santa Fe and many more. There is so much for you to discover!

---
Share this article
Advertisement