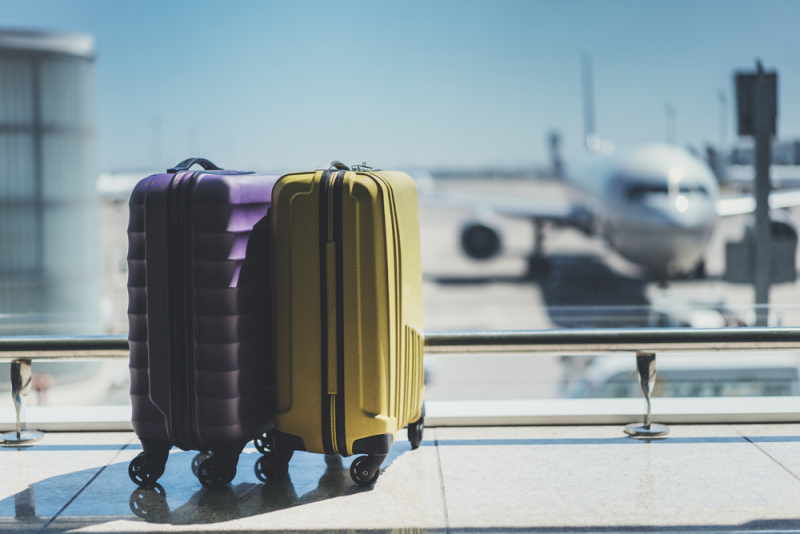 Picture Credit: Shutterstock
Seemingly gone are the days of rocking up to the airport with as many cases as you require and not having to worry about a thing. Nowadays, checked luggage often comes with an extra cost and it is encouraging people to travel with their hand luggage only if possible.
This is the case for many short-haul flights and airlines but for longer-haul, airlines tend to have kept the traditional 'one-checked-bag' inclusion as they know that for longer stays, you generally need more stuff.
Today we are going to break down which airlines have the best luggage allowances so that you can get the best value for money on your case full of clothes…
Is there such a thing as a free lunch (or free bag allowance)?
Although many airlines now add a fee onto the price of travel if you are looking to check in a suitcase, others don't. However, this often means that the price of the flight itself is more expensive so technically speaking, the price of checking in a suitcase is included within the flight price.
It's important to compare the prices of a cheap flight + the price of checking in luggage vs a more expensive flight with the luggage already accounted for. The prices are often more competitive than they first appear and how they are presented is usually down to the marketing strategies of the airline.
Which airlines have the most generous 'free' allowances?
Even though we have already established that there isn't really a 'free allowance' anymore, there are still some airlines that stand above the rest with the amount of weight they offer and for the inclusion of a checked bag in the most basic of tickets.
The Middle Eastern airlines including Emirates, Qatar and Etihad top the rankings here. Emirates offers 25kg allowance to many destinations with the Saver ticket, Qatar offers 25kg with its Economy Classic and Etihad generally offers 23kg in one bag on economy fares.
Other long-haul airlines slot in right behind them. British Airways usually offers a 23kg and companies like Virgin Atlantic, KLM and Air France often provide a checked case included in the flight price.
Which airlines offer the most value for money on their paid checked bags?
It can get a little more difficult trying to compare airlines and value for money when it comes to paid checked baggage. However, two airlines that consistently get great reviews in this respect are Jet2 and EasyJet with one-way, pre-booked prices starting at £8 and £6.99 respectively.
Most airline's prices are offered on a per-kg rate, with anywhere from 10kg to 30kg usually being permitted.
*Prices & weight allowances correct as at 20th September 2022
---