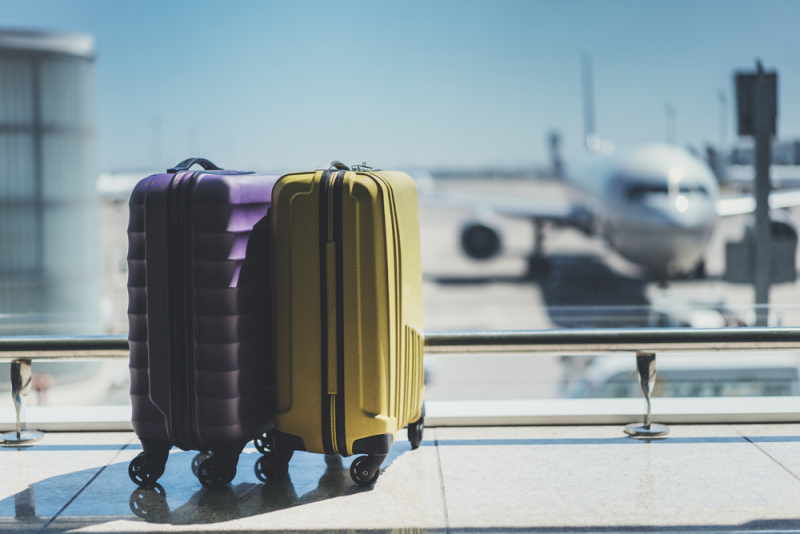 Picture Credit: Shutterstock
Nowadays, it pays to be savvy with your hand luggage. Not only with regards to what you can manage to squeeze into your little case or handbag, but also with knowing your stuff about what airline permits what.
With lost checked-in baggage and long delays due to staff shortages becoming more and more common with airlines and airports, it is best to have your hand luggage-game on point. Here are some of our best pieces of advice regarding your holiday hand luggage…
Does a handbag count as hand luggage?
Many airlines, including the likes of Jet2, British Airways and Virgin Atlantic, permit a 'personal item' to be carried on-board as well as your standard piece of hand luggage. This personal item can include a handbag. However, some others like Ryanair can be a bit more strict on what constitutes hand luggage.
What happens if my hand luggage is too large or too heavy?
If your piece of hand luggage exceeds the limits of the airline that you are flying with, you must be prepared to check in your luggage into carry-on. At the gate, there is also usually an excess baggage charge fee so if you are unsure on things, it is best to book all of your large or heavy items online beforehand. Some airlines will do it for free to save space in the cabin but it isn't something you should count on.
Using a soft-shell case or a backpack is usually best as they are more flexible with the sizes that they can take. It is much harder and often not possible to squeeze a hard-shell case down to fit the airline's dimensions allowance.
Unfortunately, most airlines do not allow passengers to pool the hand luggage allowance across a party without individually spreading the weight and making sure that each piece of hand luggage is under the limit.
What is the best way to pack my hand luggage?
There are a number of great packing tips online, not just for hand luggage but also for your larger cases. However, some of our favourites are these ones:
The best place to start is with what you don't pack. If possible (and without overheating!), it is best to wear all of your heavier clothing so that your carry-bag is as light as possible.
Make the most of dead space such as inside your shoes and inside small pockets or pouches. Your socks, plugs and any other loose items can be neatly stashed in here.
Plan your toiletries situation by deciding what items you really need that are under 100ml in your hand luggage. Most shampoos, perfumes etc can be packed with your larger luggage. If you need anything in an emergency, places like Duty Free and other convenience stores are not far away.
What are my allowances for the most popular airlines?
Below you will find a table showing the general allowances for some of the more common airlines. Please note that these are for the lowest fares, so any upgrades that you might purchase will make these allowances vary somewhat.
---