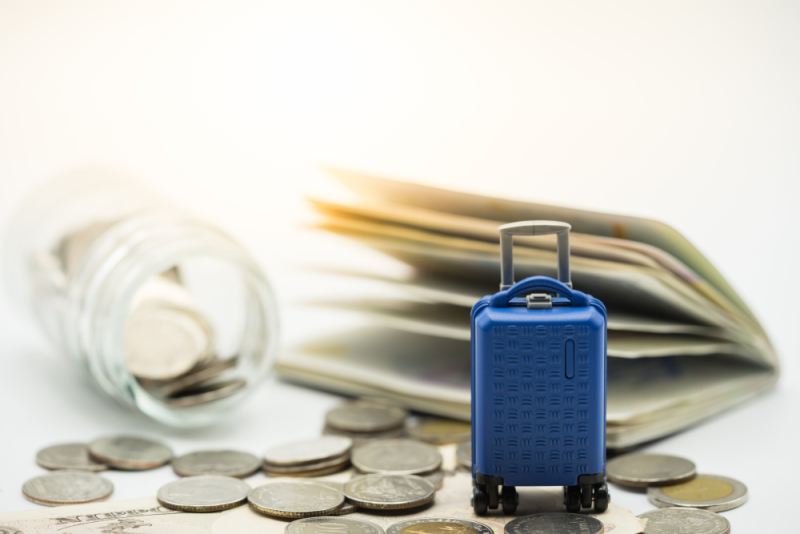 Picture Credit: Shutterstock
There can be nothing more frustrating than budgeting everything for a holiday, only to discover upon your return that you have spent way more than you expected to. How did this happen? It is quite likely that there were some unexpected holiday fees that you were unaware of. To stop this from happening to you in the future, we have made a handy list of some of the most common unexpected costs or fees that you should know about before departing…
Roaming Charges
One of the most common charges that people often overlook is data roaming charges. Whilst many mobile carriers do not charge extra for using your data in EU countries, some of them do and some of them also have a lower limit for your data usage than what you are used to at home. Outside of the EU, many countries charge extortionate amounts for using your data outside of regular WiFi. Be sure to check what your destination country's rules are.
Toll Roads
Toll roads certainly aren't ideal but they aren't going anywhere anytime soon. This may not be an issue if your resort is close to the airport and you are getting a coach/taxi connection. However, if you are hiring your own car and have to drive some distance to reach your destination, it is likely that you will hit at least one toll road. Be sure to travel with plenty of handy change in the local currency - don't go completely cashless!
Tourist Tax
Tourist tax is a small fee that is often paid by travellers to a country to simply enter into the country, regardless if you are travelling for work or on holiday. It functions like any other tax and is usually only a small fee. Be sure to check with your travel agent to see if there are any current tourist taxes on your destination before booking.
Accommodation Tax
An overnight stay tax (or accommodation tax) is a recently introduced scheme that is in place in a number of countries, particularly in the EU. It is usually charged on a per-night basis and taking Greece as an example, can range from 50 cents to €4 per night depending on the standard of hotel. It was introduced to help debt-struggling countries to boost their revenue in some way. It isn't great for tourists but certainly something to be aware of.
Card payment fees
Card payment fees are what many people completely forget about. When travelling to foreign countries with a foreign currency, usually there are charges for using your regular UK credit/debit cards. Not only can you suffer from a very poor exchange rate, there are usually extra fees for paying in GBP rather than the local currency. The easiest way to combat this is to apply for a multi-currency card like Revolut which you can top up and use wherever you travel.
Service Charge In Restaurants
This may not be an issue if you are travelling in a small group to somewhere in Europe for example. However, party size and destination can certainly play a major role in what kind of service charge you can expect to pay. Larger party sizes, sometimes as low as six people, can lead to restaurants automatically adding a % service charge to your bill. It can usually be disputed but it can be tricky (and uncomfortable) to try and get it removed. In places like the USA, they have a very service-charge-based culture where you might be expected to pay a service charge for something as simple as someone pouring you a beer. It is best to know what to expect before you travel.
Information correct as at 1st November 2022
---