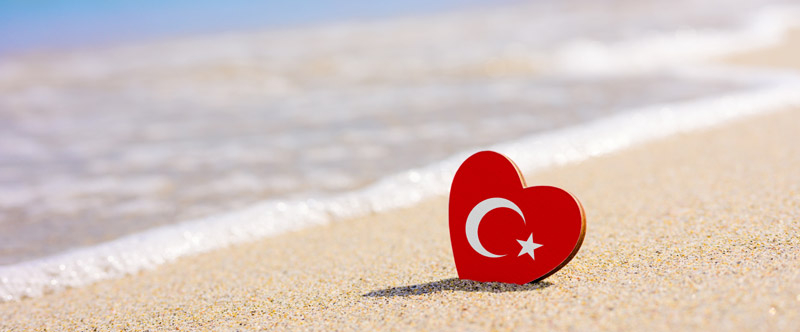 It has recently been reported by numerous sources, including the reputable
MiddleEastEye
, that Turkey is set to register its new name Türkiye with the UN in the coming weeks. The reasoning behind the name change being the fact that "
Türkiye
" stands for "Turkey" in Turkish, and having the Turkish spelling internationally recognised will be hugely significant for the Turkish population.
Low Cost Turkish Flights
This potential name change coincides with the steady rise of the low-cost Turkish airline Corendon. As well as flying to popular Turkish destinations like
Antalya
and
Dalaman
, they are also expanding to offer flights to other popular
European destinations
such as Greece from some UK airports. The emergence of this low cost airline is fantastic news for UK holidaymakers as they not only have an alternative route into their favourite Turkish destinations but also another option for other European hotspots.
Corendon are flying out of a large number of UK airports meaning access to their great deals will never be too far away from you. The full list of
UK airports
include Birmingham, Glasgow, London Gatwick, Manchester and Newcastle. At the time of writing, Corendon are offering great deals from all of these airports into Turkey and also offering flights into Greece from London Gatwick and Manchester. Depending on which airport you are travelling to and from, flight times will average around 4-5 hours.
The low-cost Turkish airlines are launching most of their routes for Summer 2022 with their full scheduled flight plan being available. However, this is always subject to change. Currently, flights to different parts of
Turkey
can be found in the £100-£200 range for the summer months which is an extremely attractive deal given it is the hottest and most popular time of the year to visit the country.
---