If you're a traditional romantic or you're just looking for an excuse to get away from work, impress your loved one this Valentine's day by taking them to one of the following destinations...

Windermere, Lake District
Sometimes it's hard to believe places like the Lake District exist only an hour or two away from cities like Manchester and Newcastle. The national park is the perfect place to take your loved one for romantic walks and stunning scenery. Windermere is particularly beautiful; there's enough space in the vast lake landscapes to forget you're not the only ones around. If you bring a picnic along you're sure to charm your partner even further.

To make the trip extra special, book a night at the Gilpin Hotel and Lakehouse. As well as being a stunning place to rest your head after a long day by the lake, the hotel also hosts one of the four Michelin star restaurants in the Lake District.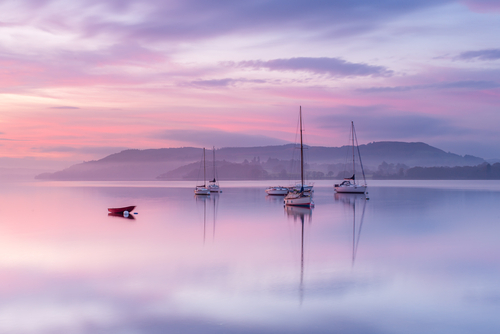 London
Although not romantic in the sense of natural beauty, London has more than its fair share of things to do destined to woo your partner. From watching the sunset on Hampstead Heath to visiting Notting Hill, there's plenty of romance to be found. If you want to take a less cliched approach, book a session at The Avenue Cookery School. From tapas making to vegan cooking, these vastly enjoyable classes are a great way to spend your time together and to test your partners cooking credentials. The class price includes dinner and (usually) booze too!

There are so many great places to stay in London, but The May Fair Hotel is really something special. Guests at the superbly located five-star hotel can take advantage of May Fair Spa facilities.
St Ives, Cornwall
Whether you love gorgeous beaches, country walks or quaint towns, the south-west region of Cornwall has it all. Set on the coast, St Ives boasts some of England's best beaches, and five minutes inland, the town centre is home to renowned art galleries, historic pubs and characterful cafes. Many have fallen in love here, often with the place itself. Virginia Woolf's novel To the Lighthouse was inspired by The Godrevy Lighthouse on St Ives Island, and other renowned artists and writers have flocked to the town over the years, falling prey to its irresistibly romantic charm. Scenic hotels can be found in abundance, but the beachfront Pedn Olva Hotel is an especially good shout.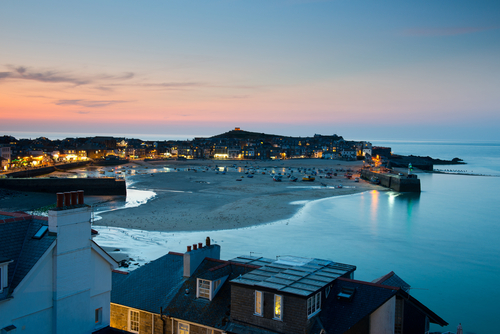 The Cotswolds
One of the most beautiful areas in England, and one of the least densely populated too, the Cotswolds is ideal if you want to escape from large numbers of people and be truly alone with your partner. There are plenty of elegant spots here, in fact, a few years back a street in Lower Slaughter was named the most romantic in Britain by a poll of 20,000 people.

In the Cotswolds, boutique hotels are aplenty. Including a spa and restaurant, the Noel Arms hotel in Chipping Campden is an ideal spot to fall into each other's arms after a day in the countryside. The surrounding 14th-century village has plenty of charming stone buildings home to independent shops, old English pubs and gourmet eateries.


What's the most memorable Valentine's Day you've ever had? Was it in the UK or did spend it elsewhere? Let us know over on Facebook or in the comments! If you fancy a break a bit further afield, you can't go wrong with these romantic European city destinations:

Amsterdam
Budapest
Paris
Rome
Vienna
---