What's not to love about Turkey? Its got great weather, picturesque coastlines, world-class cuisine and amazing hotels. Here are 5 of the best places to stay in this charming country...
Sherwood Breezes Resort - Antalya
Set on the Meditteranean coast, Antalya is an area renowned for beautiful hotels. The Sherwood Breezes Resort in Lara is very typical of that great reputation. Swimming pools are in abundance here, there are 6 in total across the resort,

(including 3 children's freshwater pools)

and a family-friendly waterpark. Like many of the best hotels in Turkey, Sherwood Breezes also has it's own private beach and beach bar.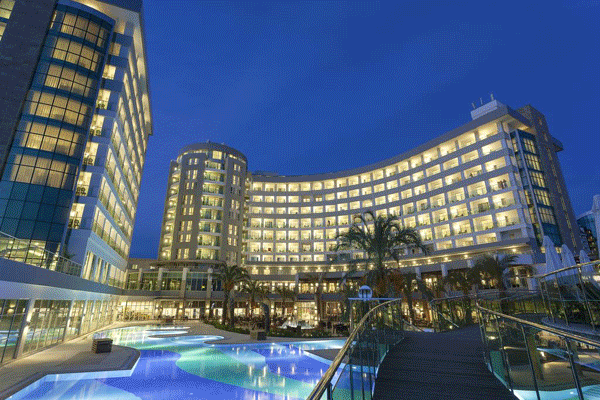 CLC Kusadasi Golf & Spa - Kusadasi
The Kusadasi Golf & Spa (in Kusadasi) is an ideal place to stay if you want scenic views, swimming pool galore and a meditative round of golf. The hotel sits in a parkland location backdropped by the Kusadasi mountains overlooking the Meditteranean. The resort has 11 pools across the site, private access to the beach and an 18-hole golf course and clubhouse. Although there's a pool with waterslides, the CLC Kusadasi is probably more suited to couples.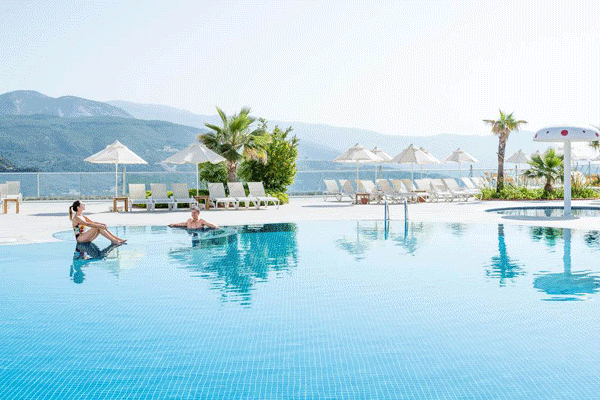 Titanic Beach Lara - Antalya
The Titanic Beach Lara is a unique Turkish hotel. Designed after the legendary ship, the 5* hotel towers over the resort (in Lara, Antalya), and from a distance, you'd be forgiven for mistaking it for a real ship in the sea. There are plenty of pools, restaurants and bars across the resort, but the private beach and pier are particular highlights. There's also a pirate-themed waterpark for the kids and some luxury Turkish bath facilities for adults looking to escape from the kids.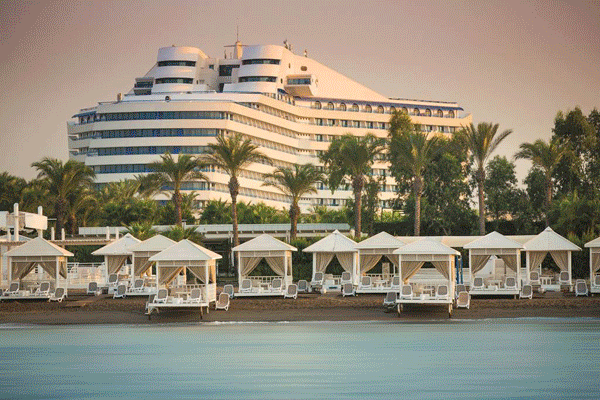 Aquasis
de Luxe Resort & Spa - Bodrum
The Aquasis de Luxe Resort & Spa in Altinkum (Bodrum) has it all. There's a private beach, indulging spa facilities and an on-site aquapark. With 4 pools including 2 children's splash parks, this is an ideal family holiday resort. Rooms feature balconies, private bathrooms, air conditioning and a minibar. If you're prone to feeling peckish during the night, fear not, the resort is 24-hour all inclusive! Altinkum itself has a charming town centre, with historic sights and markets to be seen.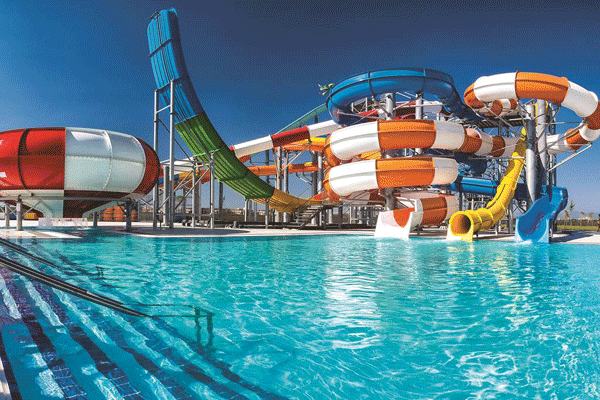 Litore Resort & Spa -
Antalya
Another highly regarded Antalya hotel is the Litore Resort & Spa in Alanya. Set on a hill overlooking the coast, this palace-like building has some of the finest Turkish spa facilities around. There's an abundance of free activities for kids and parents alike, including dance courses, dance shows from famous world groups, live music and beach parties. E

verything from beach volleyball to water polo takes place o

n the resort's private beach, and there are even yoga classes for those hoping to stay fit on holiday.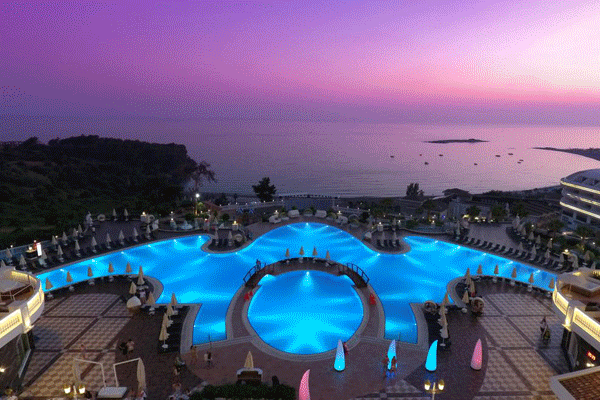 Staying at any of these hotels will prove to be successful in the quest for a fantastic Turkey holiday. See all our deals to Turkey here.
---
Search Our Blog
Share this article
Recent Posts
February 20th, 2019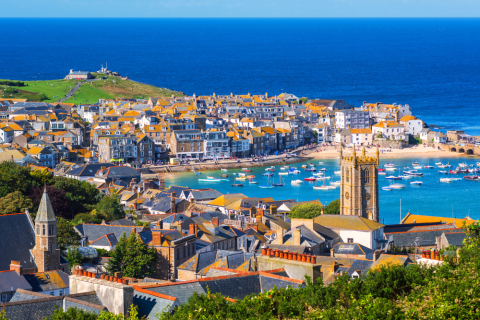 ---
February 15th, 2019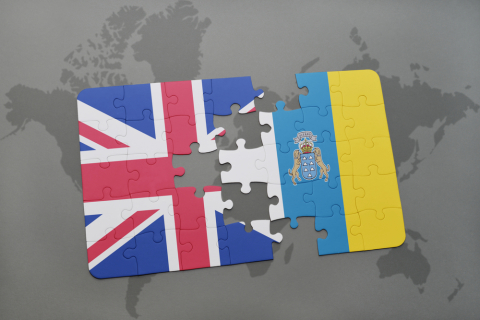 ---
February 11th, 2019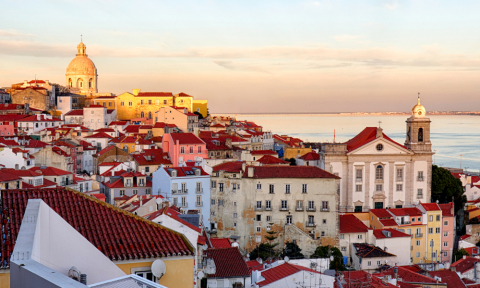 ---
Most Read Posts
January 21st, 2019 1,842 Views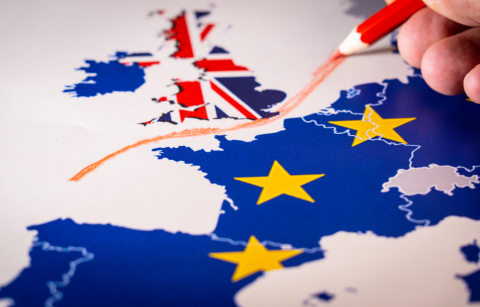 ---
---
---
---
---