Ibiza is truly an island of contrasts. Blending ancient,modern, lively and chilled out, there is something for everyone here. For those who haven't yet visited the island yet , here are 5 stunning pictures that will defiantly make you want to book up!
Old Town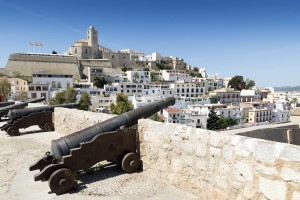 Officially known as Eivissa, Ibiza Town is the number one spot for discovering grace and culture alongside the famous nightlife and music scene. Built by the Romans over 2 thousand years ago, its steep winding, cobbled streets and breathtaking views provide the perfect backdrop for lazy days and chilled out evenings. Take the time to browse local crafts in the many gift shops and art galleries, in a place where stunning Roman and Medieval architecture blends seamlessly with modern bars, hotels and restaurants.
Sunset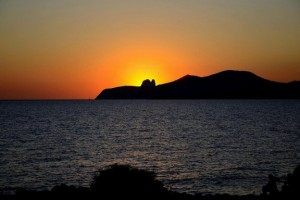 The sunset in any destination is an incredible sight that transforms the feel and mood of the whole area, and Ibiza is no exception. Head to the beach at sunset and enjoy a cocktail or three while you watch the blue sky gradually merge into a sumptuous palette of orange, red and pink as the day comes to a close. Here is one of our favourite pictures of the Ibiza sunset, taken with a view of the stunning Mediterranean sea.
Sunset Strip
The world famous Cafe Del Mar is a popular spot for sunset lovers. With its nautical themed architecture, the 'Cafe by the Sea' is the ultimate chill out zone. Grab some food, have a few drinks and enjoy the mellow sounds as the sun dips into the sea and the evening begins. Savannah's is also proving to be as popular as Cafe Del Mar, with music from top DJ's and that all famous decked area to watch the sunset
Beach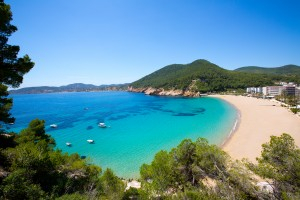 Ibiza is all about the beaches and whether you enjoy the bustle of a busy party beach, or prefer a quieter, more secluded experience, there is a beach towel reserved just for you! Whatever vibe you are looking for, you will find it in Ibiza: white sand, clear blue sea, water sports and beach bars, Ibiza has it all.
Nightlife
Ibiza plays host to some of the most famous clubs in the world, but nightlife here isn't all about clubbing and superstar DJs. As well as its awesome music scene, Ibiza has some of the most impressive bars and restaurants in the Mediterranean, offering a more relaxed, laid back experience. All of the resorts are well served with a range of local and international cuisine, which are complimented by fine local beers, wines and spirits.
Now sing along , 1.....2.....3.....
Whoah! We're Going To Ibiza Whoah! Back To The Island Whoah! We're Going To Ibiza Whoah! We're Gonna Have A Party Whoah! In The Mediterranean Sea. Do you have any great pictures of Ibiza? Share them with us on
Facebook
.
---