In the past, Paphos has garnered a reputation as a 'cheap and cheerful' holiday destination, but to write it off simply as such would be disingenuous. It may be true that beer is cheap, but the Cyprian city has a lot more to it than just that (who doesn't want cheap beer anyway?). Paphos is a land shrouded in Greek mythology, it's the receiver of a European Capital of Culture award, and it's also home to a UNESCO World Heritage Site amongst other things. Here are a few of the best ways to spend your time in this unique coastal resort.
Beaches
The coastline of Paphos is simply stunning. In fact, there are now over 16 beaches which have received coveted Blue Flag awards. The awards were attributed to the exceptionally clean quality of the water specifically, but the golden sands are just as impressive. Coral Bay is perhaps the most well-known beach in the region – a beautiful family-favourite stretch of coastline - where sunbeds and water sports, cafés, bars and restaurants are all in abundance.
Aphrodite's Rock
Paphos is home to the birthplace of the Greek goddess of love, Aphrodite. She was born at the site of the 'Petra tou Romiou', a unique geological rock formation along the Cyprian coastline, where she emerged from the foamy waters between the rocks. It's been said that swimming around the rock three times can bring various blessings, including eternal youth and beauty, luck, and even true love. Although it may be tricky to prove these benefits can actually come to fruition, there's certainly no harm in trying…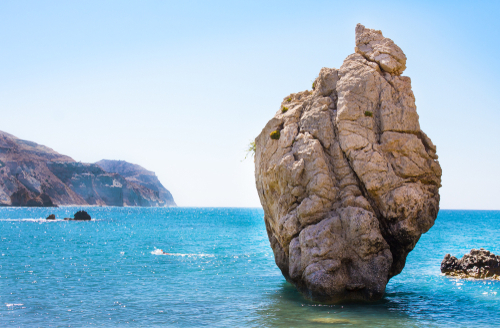 Scuba Diving
To make the most of the crystal-clear oceans synonymous with Paphos, scuba diving with the Marine Divers Cyprus in Coral Bay is as good a way as any. Whether you're a complete beginner or proficient in the skill, the Marine Divers guides will affably accommodate any level of ability. When you're confident enough to take the plunge into the deep blue, you'll be sure to come across all kinds of wonderful underwater creatures, and maybe even some shipwrecks!
Paphos Aphrodite Waterpark
If you're looking for ideas for all the family to enjoy, look no further than Paphos Aphrodite Waterpark, which covers all the bases of what a world-class waterpark should offer. With scintillating slides, an extensive lazy river, a wave surge pool, large splash park areas for the kids and an all-around great atmosphere, Cyprus's best waterpark is a must visit for seekers of pure fun. Family day passes are available from €95. The park has closed for the remainder of 2018 but will re-open again later in 2019.
History
In addition to the prominent role Paphos played in Greek mythology, the city also played a part in the history of Ancient Rome. Now a UNESCO World Heritage Site, Paphos Archaeological Park dates back to the 4th century and was once the town of the last King of Palaepaphos (old Paphos), Nikokles. The grounds remain in excavation and are full of archaeological gems, including five Roman houses and some beautifully intricate mosaic floors depicting stories of Greek mythology. A one-day pass is only €8.50.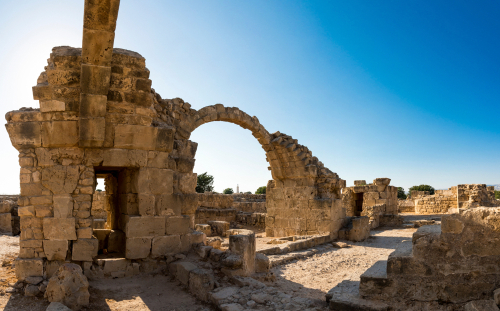 Nightlife
More subdued than the rival destination of Ayia Napa and its hedonistic offerings, Paphos has a more relaxed, yet still intoxicating atmosphere. Along with the main party strip in Coral Bay, the city has an upcoming restaurant and bar scene making waves across the continent, and The Muse Cafe Kitchen Bar is one of the most well-loved in the area. The bar has a beautiful garden at the centre of the premises, where you can soak in the views across the Mediterranean Sea whilst sipping on an eccentric cocktail, a glass of locally made wine or (cheap) beer!


Paphos has emerged as a real competitor to popular European holiday destinations in recent years, and after closer inspection, it's not hard to understand why. The sun shines throughout the year, so it's always a great time to visit! Feel free to share with us your experiences of Paphos below or over on our Facebook page!

---
Comments
---