Waterparks are some of the most exciting places to spend a quality day out. They offer something for literally everyone; families, couples, and even individual thrill-seekers! Whether you're searching for your 50th day out at a waterpark or have never set foot in one before, Cheekytrip reviews the 5 best in Europe that should be on your bucket list! Our list compiles a mixture of hotel-waterparks and stand-alone waterparks, so whatever your preference, there is something for you.
Cheekytrip Reviews...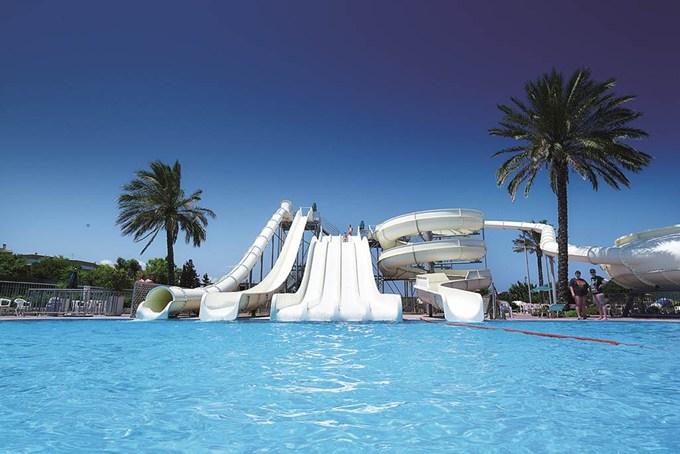 Kicking us off in this segment of 'Cheekytrip reviews', is this outstanding waterpark hotel in Rhodes. Guests at the hotel enjoy free access to the waterpark which boasts 5 waterslides of varying velocity and a pirate-boat also decked out with kids' waterslides. If you're looking to relax after the thrills, it also contains 2 pools in which you can wind down and enjoy the sizzling Greek sun!
Aqualandia - Italy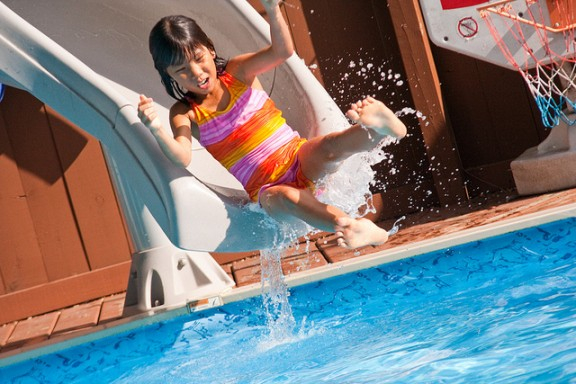 Just a stone-throw away from Venice, Aqualandia has a fantastic reputation around Europe for great waterparks, and with good reason (there is also one in Benidorm). Captain Spacemaker is the highlight of the park for the adrenaline junkies amongst you. Take yourself 42 metres above the ground and plummet down at speeds of up to 100km/h! The raft can hold up to 4 people, so make sure to drag along your loved ones to scream together on this thrilling ride!
Siam Park is another incredible waterpark that whisks you off into a terrific tropical Thai-themed paradise. Whilst it does also feature high-thrill rides such as Tower of Power (a vertical drop through a Shark-filled aquarium!), Siam Park is one of the best waterparks for relaxers and non-swimmers. The lazy river is one of the longest in the world and the wave pools present the perfect opportunity to just float about to your heart's content!
Greece has rightfully developed a bit of a reputation for having the best waterpark hotels. Fodele Beach is another example of this with its kamikaze slide, multi-lane racers and kids play areas. What makes this waterpark unique though is the views. You'll find this waterpark on the side of a hill, so whether you're relaxing by one of the pools or climbing to the top of a slide, fantastic views are to be enjoyed everywhere.
Aquapark - Biscarrosse, France
We've arguably saved our best waterpark for last. To round off this week's 'Cheekytrip reviews' is the Aquapark in France. This not so traditional waterpark has no lazy rivers and no big plastic structures for you to slide down. Aquapark immerses you in its unique and thrilling approach. Take on a giant inflatable obstacle course, massive waterslide, water submerged trampolines and so much more! You're able to buy tickets at an hourly rate, making for a more flexible experience than your bog standard waterpark too!
Have you been to any of these waterparks? Have we missed one out that you enjoyed? Let us know below or via our Facebook and Twitter pages
Photos via Steven Depolo, Thomson, Ryanair
---