Theme parks are amongst some of the most exciting places on the planet. They offer a fantastic day out for all ages and tastes. In this review we will be looking at some of the best, ranging from the ones on your doorstep to those halfway across the world- but still certainly worth making the trip for!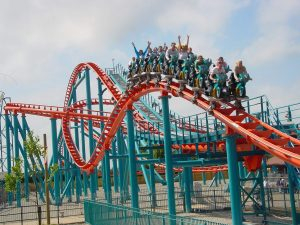 One of the best theme parks in the UK, Flamingo Land is based in Yorkshire and offers a great day out right on your doorstep. It provides a variety of unique and original rides that I have never experienced elsewhere, such as Velocity and Hero. As indicated in its name, Flamingo Land is also a zoo with the opportunity to see not just flamingos, but tigers, rhinos and giraffes as well as much more! The Sea Lion show is one of the most impressive that I have seen and could not be more recommended!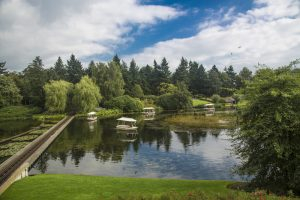 Efteling is an alternative getaway to the classic theme park. It is largely experience-based although it does still have a selection of roller coasters. Some of its other attractions however are haunted houses, forest walks and boat trips on the lakes in which it is built around. There are also three accommodation choices that help to form part of the experience: classic hotel apartments, 'Loonsche Land' which provides holiday houses by the lake and finally rooms in a grand hotel that are all fairy tale themed!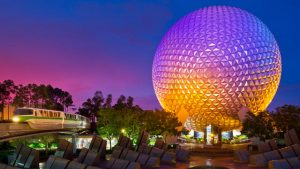 Theme parks are what make Florida holidays great, and Epcot is the greatest theme park that I have experienced with regards to the atmosphere. It is special in the fact that it hosts many 'countries' around a large lake in the park where tourists can experience shows, food and gifts from around the world. The countries range from Mexico to Norway, to China! This World Showcase also offers special activities for kids and hosts the breathtaking 'Illuminations' firework show every night. Epcot also has great rides such as Soarin' and Test Track - you'll want to get fast passes for these as they get very busy very quickly!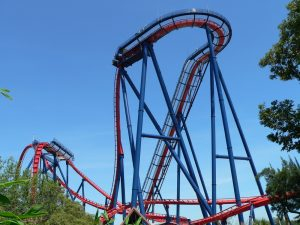 Just an hour down the road in Tampa is the world-famous Busch Gardens. It is another theme park with animal experiences incorporated into it. It is also well known for its incredible roller coasters, including Sheikra (pictured above). This features a 90-degree drop from 200ft at 70mph; not for the faint-hearted! Busch Gardens also has a kids tree-top adventure area as well as smaller, more manageable coasters. My advice for beating the queues would be to counter the crowds - start from the back of the park and work your way back!
Universal Studios - Singapore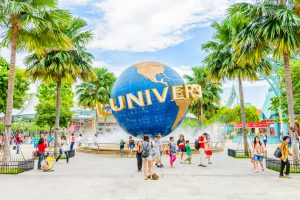 Slightly further away, but certainly worth the trip, is Universal Studios Singapore. Voted the number 1 Amusement Park in Asia by TripAdvisor, its reputation certainly speaks for itself. The question for this park is what is there not to do? It is chunked into several sections, giving you a taste of Hollywood, New York, Ancient Egypt and Jurassic Park among others! Like most of the Universal Studios parks, it is not short of roller coasters. It also has a parade for the characters from the films and various opportunities for kids to meet them throughout the day.
Have you visited any of these theme parks? Do you highly recommend one that we haven't mentioned?
Let us know below or via our Facebook and Twitter pages.
Photo credits:
Walt Disney World
,
Football Tournaments
---