It is almost that time of year again. March 17th is the key date for your diaries. The celebration of St.Patrick's Day, one of Ireland's patron saints, as well as Irish culture is a world-renowned event. People will be dressed as leprechauns in the streets, green top hats will be worn, pints of Guinness will be drank. This event isn't just celebrated in Ireland, so strap up as we take you on a tour of what is going on around the world on the big day.
Dublin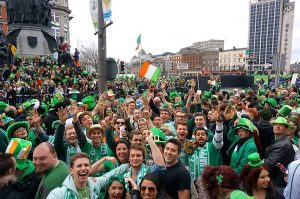 As the capital city of Ireland, there really is no better place to experience the authenticity and good vibes of St.Patrick's Day. Over the four day festival period, there will be shows about Ireland's history and culture. This gives the audience a better idea of where it all started. There will be a 'greening of the city', open-air cinema, live performances, a street parade and so much more! Dublin is the beating heart of St.Patrick's Day and shouldn't be missed!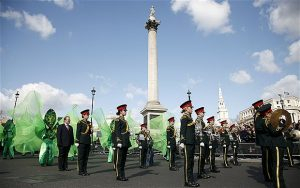 London also knows how to put on a show for St.Patrick's day, as seen in previous years. Irish music and poetry can be enjoyed in numerous tube stations and an Irish walking tour outlines the Irish historical connections with London. West-end stars will be performing all weekend in Trafalgar Square as well as other live entertainment. And of course, London has a vast array of Irish pubs and bars in which to spend a great day or weekend!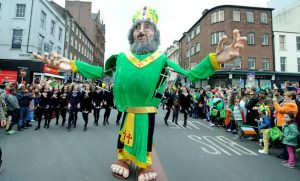 Head to Belfast for a St.Patrick's Day carnival that can rival that of Rio! The carnival parade will feature eye-catching floats as well as live music and plenty of support from the local community. Similar to Dublin, Belfast will be offering fascinating activities to do with the history of St.Patrick and his celebration day on top of various weekend-long celebrations in and around Northern Ireland's vibrant capital.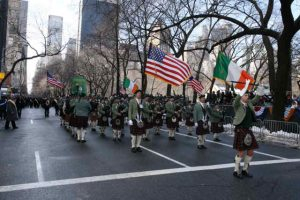 Stepping away from the more local destinations, we venture across the Atlantic to The Big Apple, where St.Patrick's Day is just as celebrated - if not more! New York has many historical links with Ireland, including many of its early settlers being of Irish descent. To celebrate this, New York proudly hosts the oldest and largest St.Patrick's Day parade in the world. Enjoy the day with booze on a St.Patrick's Day organised bar crawl or without at the very impressive Irish step-dancing party. There really is something for everyone!
Sydney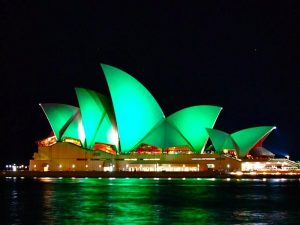 Moving our attention to the other side of the globe, St.Patrick's Day is still widely celebrated in one of Australia's largest cities. The main event is known as the 'Green Gathering' and will be held in Prince Alfred Park. This is where everyone comes together to celebrate the big day with live entertainment, marching bands, Irish dancers and a Family Fun Day. Much like New York, Sydney has Irish colonial roots. So what are you waiting for? The Hero of Waterloo is just one of many internationally-recognised pubs in Sydney waiting for you to join the fun.
Where do you plan on being for St.Patrick's Day?
Let us know below or via our Facebook and Twitter Pages
Photos via:
hotelsclubblog ,
boemagazine,
belfastlive
newyorktours
australiantourismdatawarehouse
---