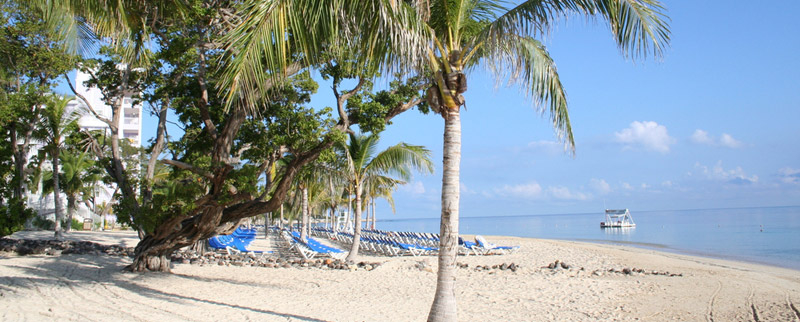 Kingston is Jamaica's capital city and is the largest resort on the island. It is located on the south-east coast and is a vibrant hub of activity, parties, beaches and stunning scenery which are enjoyed by travellers all-year-round. There is something for everyone in this exciting capital city from zoos to botanical gardens, museums to boat trips and everything in between.
Cheap Holidays to Kingston

Cheap holidays to Kingston are a fantastic choice of holiday and the region can be reached from a select number of airports in the UK. The airport just outside of Kingston is Norman Manley International Airport and the resort is just a short transfer from there. Make sure you check the CheekyTrip comparison site for more great deals for your summer and winter getaways. Direct flights to Kingston will take around 9 and a half hours on a direct flight.

The best time to visit Kingston is in either November or December. Temperatures tend to reach the low 30s throughout these winter months and is the time when the climate is at its most pleasant and stable. It is also the best time to pick up some amazing hotel and flight deals. Outside of the summer months and even into mid-winter, the temperatures still remain very hot. This makes Kingston a great place to visit at any point in the year.

There are so many amazing things to do in Kingston that it is difficult to know where to start. The Bob Marley Museum is one of those that we thought we had to pick out of the crowd. It is filled with a load of memorabilia, Marley's personal belongings and the site of the museum is where he lived and recorded much of his music. Another incredible thing to in Kingston is to visit the city's botanical gardens and zoo. Both of these attractions are located right next to one another and are named after Richard Hope. The botanical gardens here are the largest in the whole of the Caribbean. Other points of interest worth mentioning are the National Gallery of Jamaica, Port Royal and Devon House.

As the capital city, it is unsurprising that Kingston has a spectacular range of places to stay for all budgets and preferences. On the cheaper side of things, there are a number of guest houses, small apartments and B&Bs dotted all over the city. Mid-range options are available too and some can be found down by the beach area. If you want to splurge on a luxury stay, there is no shortage of all-inclusive options either, especially in the shopping and financial districts of the city. Jamaican food is famous all around the world and Kingston is not just the country's state capital but is also the food capital. Eating out is a real pleasure in this resort and some of the Caribbean's best chefs ply their trade here. Like with the hotel choices, there are places to suit all budgets in terms of dining.

If you are keen on a budget holiday to Kingston in Jamaica, we can certainly be of service. Cheekytrip is a price comparison site with holiday offers from over three dozen travel companies. Since they are all competing for your business, prices tend to be very competitive and you can usually score a great bargain. To find the best deal, simply enter your dates, destination and point of departure into our search engine and within a matter of minutes, we'll find you the ideal holiday in Kingston. As offers and prices change daily, it's best not to delay. Book your dream holiday now!
---
Related Pages
Share this article
Advertisement