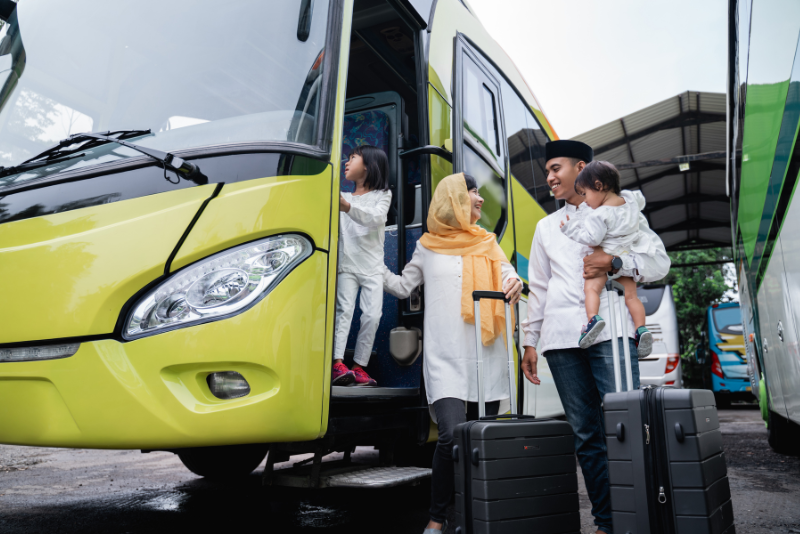 Coach Holiday. Picture Credit: Canva
Travel is about discovery, relaxation, and making memories. One way to maximise all these aspects in one go is through a coach holiday. But why should you consider it versus other types of holidays? Here are our seven key reasons.
1. Versatile Options
No matter your preferred type of vacation – a calming seaside retreat, a rendezvous with raw nature, or the thrilling pulse of a city tour – coach holidays offer an extensive range of choices to cater to every traveller's whim.
2. Dive Deep into Coastal Beauty
Britain's coastline boasts some of the most enchanting seaside towns and beaches. From the vibrant atmospheres of Bournemouth, Eastbourne, and Torquay to the serene beauty of the Isle of Wight, coach holidays provide a unique opportunity to experience these treasures without the hassle of planning and driving.
3. Explore Britain's Natural Wonders
If mesmerising landscapes and scenic beauty are what you seek, destinations such as the Lake District, Loch Lomond, and the awe-inspiring Cotswolds await. The comfort of a coach allows you to absorb these vistas without the distractions of navigating or the fatigue of driving.
4. Step Back in Time
Britain is a land of history and stories. With coach holidays, delve into the mediaeval charm of York, experience the therapeutic allure of Bath, or walk through the historical lanes of Chester, all while being regaled with tales and facts by expert guides.
5. Themed Delights for Everyone
Whether it's a film-inspired Box Office break, a Family Fun getaway, or a Special Event holiday featuring tickets to popular events, there's a theme for every interest and age group. These are not just holidays; they're curated experiences for the whole family.
6. Everything Under One Package
Most coach holidays are all-inclusive packages* (*excluding drinks & snacks), covering not just your travel, but also your accommodation, meals, and excursions. This not only provides value for money but also ensures that you enjoy your holiday without the nitty-gritty of planning every detail.
7. Exclusive Perks and Inclusions
To make your holiday even more memorable, many packages throw in extra perks such as evening entertainment, special drinks packages, and admissions to events or attractions, enhancing the overall experience.
In conclusion, coach holidays are not just about convenience; they're about creating unforgettable memories. They take away the stress of planning and allow you to immerse fully in the experience. So why wait? Browse through the diverse range of
coach holidays in Britain
and embark on a journey that you will cherish forever.
---