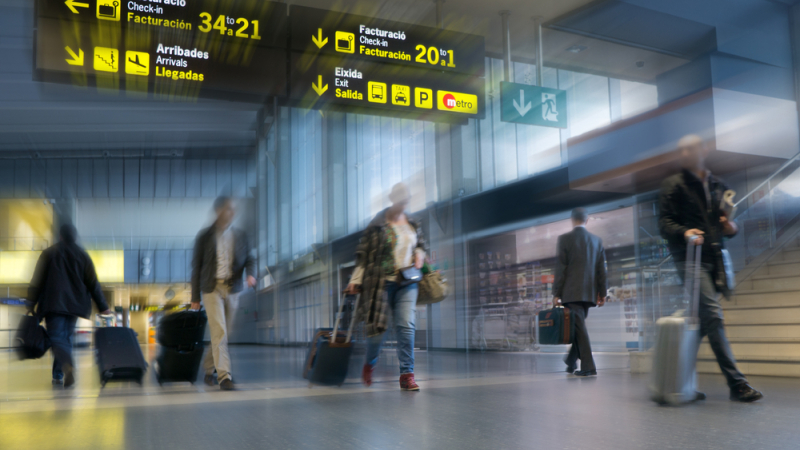 Picture Credit: Shutterstock
Flying can be a stressful experience with long lines, crowded airports, and the hassle of getting through security and customs. But with a little preparation and insider knowledge, you can make your airport experience much more manageable. Here are our top tips for making your next airport trip as smooth as possible.
Meet and Greet
If you're flying from a busy airport, consider using a meet and greet service. This service allows you to bypass the long lines of traffic at the terminal and drive straight to a designated drop-off point. This not only saves you time, but it also takes the stress out of parking at the airport. Some meet and greet services even offer to park your car in a secure, off-site location, which is especially convenient if you're travelling for an extended period of time.
Online Check-In
Online check-in is a no-brainer, as it can save you a great deal of time at the airport. By checking in online, you can choose your seat, print your boarding pass, and even check your baggage before you arrive at the airport. This means that when you get to the airport, all you need to do is head straight to security, without having to wait in any check-in lines. That means more time to relax and enjoy the build-up to your holiday! If you're flying with checked baggage, make sure to arrive at the airport in plenty of time to drop it off at the check-in desk, just in case there are long queues.
Fast Track Lane
Fast track lanes are a great way to get through security quickly, especially if you're short on time. These lanes are typically reserved for premium passengers, but they're also available to anyone who wants to pay a fee. If you're in a hurry, it's well worth the extra expense, as you can get through security in a matter of minutes, rather than waiting in line for an hour or more. That extra bit of cost might be the difference between making your flight or not.
Pre-Order Duty Free
Duty-free shopping can be a great way to save money on your favourite luxury items, but it can also be a bit of a hassle, especially if you're short on time. To avoid the crowds at the duty-free shops, consider pre-ordering your items online. Many airports now offer online duty-free shopping, which allows you to browse the selection, place your order, and have it waiting for you when you arrive at the airport. Not only does this save time, but it also ensures that you get exactly what you want, without having to worry about stock levels or availability.
Preparing For Customs Checks
Customs checks can be a bit of a hassle, especially if you're not prepared. To make the process as smooth as possible, make sure you have all of the necessary documents ready, including your passport and any visas that may be required. It's also a good idea to declare any items that you're bringing with you that may be subject to customs duties, such as electronics, alcohol, or tobacco products. This will help you avoid any unnecessary delays or complications at the border. If you are travelling far afield like the United States, it is worth doing your research beforehand so you know exactly what you need.
Bring Snacks
Finally, don't forget to bring snacks with you to the airport. Airports can be notoriously expensive when it comes to food and drinks, so it's always a good idea to bring your own snacks to save money and avoid the long lines at the food court. Make sure to pack non-perishable items that are easy to carry, such as granola bars, nuts, fruit, or crackers. They are fine to go through security and you can even continue snacking when you get on board. This will help you keep your energy levels up, avoid hunger pangs during your wait at the airport and save you a bit of money that can be better spent at your destination.
---