One of the must do activities for many families going on holiday is a visit to a water park. There's allot to love about these places with their mixture of thrilling slides and relaxing pools, making them fantastic days out. Here we have picked our 5 favourite water parks throughout Europe, which we recommend visiting if you ever find yourself nearby them.
With a unique Thai theme running throughout, Siam park is one of the many fantastic water parks you can find throughout Spain. Thrill seekers will love the "Tower of Power" a near vertical slide that takes you through a shark tank through a transparent tube. Also a prominent ride in the park is "dragon" a funnel slide that is the only one of it's kind in Europe and a must ride for everyone!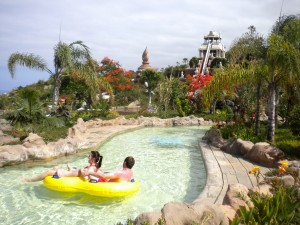 Located right next to Port Aventura theme park, Caribe Aquatic Park offers just as great an experience as it's neighbour. This water park offers plenty of rides for all ages, from the sesame street themed pirate adventure to the Caribbean themed pool for adults. For thrill seekers there is the jaw dropping King Khajuna, Europes highest freefall ride at 31 metres.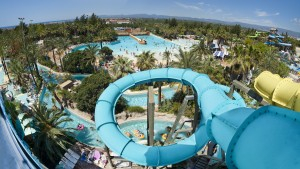 Being the largest water park in the Eastern Mediterranean, WaterWorld has allot to offer! With a beautiful Greek mythology theme, the rides vary from extreme Kamikaze slides to relaxing lazy rivers.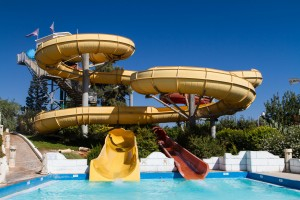 Aqualandia is unique in the parks integration with nature, with plenty of lush vegetation and palm trees filling the park to give you a refreshing water park experience. The scenery isn't the only thing to marvel at though, as Aqualandia hosts a number of thrilling and gentle slides. From the unpredictable black hole slide to the family friendly rapids, there's something for everyone at this park.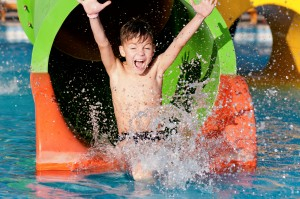 Sandcastle Water park, Blackpool, UK
For those looking for something a little bit closer to home, we recommend Sandcastle Water park! With the entire park being enclosed, British weather won't be an issue making it extremely convenient whenever you visit. Just because it's inside also doesn't mean the rides are any less fun, as Sandcastle features 18 unique slides and attractions for all ages.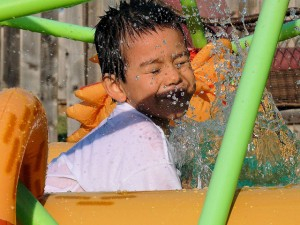 What is your favourite water park in Europe? Let us know on Facebook or Twitter
photos by: Image Is Everything, steve p2008, PerlaTours, Maxim Ulitin, Richard Stephenson via Flikr
---