If you're like us we can't wait for Christmas. If your considering a Winter getaway as December quickly approaches then take a look at our 5 favourite Christmas markets throughout Europe which would make the perfect festive holiday! We've also linked the best deals right now, be sure to book early for the cheapest prices.
Amsterdam: Prices from £65
If you have a love of the Christmas atmosphere when shopping then Amsterdam is a perfect destination for you. The city hosts a number of Christmas markets each equally spectacular. The Dam square hosts a 20-meter tree every year in front of the royal palace and is decorated with 40,000 LED lights. If you're in the mood to ice skate then visit the Museumplein which offers smooth skating along with quaint stalls selling warm refreshments.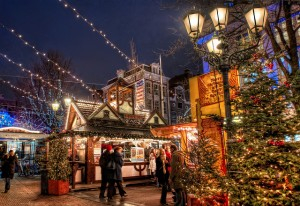 Prague: Prices starting at £54
The Czech capital is also the host of a number of Christmas markets, the biggest being in the Old Town Square and Wenceslas square, both only a 5 minute walk from each other making it easy to visit both. On sale are a number of traditional handcrafts such as jewellery, wooden toys, scented candles and lots more. Also on offer are a number of local edible treats, from a delicious ham on a spit to a number of cakes and pastries. Further heightening the Christmas mood are a number of street performers, carol singers and nativity scenes.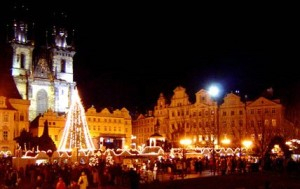 Edinburgh: Prices from £58
If you're looking for a Christmas market closer to home, Edinburgh is a great option. The market located at the heart of the city features a giant Christmas tree and new for 2016, an archway of light featuring 60,000 LED's synchronized with music performances. On top of all this, of course, is the delicious food and beautiful crafts on offer found in St Andrews square.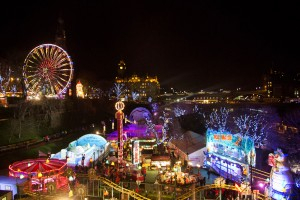 Krakow: Prices begin at £50
This Polish Christmas market takes place in the cities central square. The goods found in the market range from Baltic amber, bohemian glass sculptures, wooden sculptures and Christmas decorations all the way to unique national clothing. There is also plenty of food on offer, such as sausages, soups, stews and sweets. Other events taking place include carol singing, folk dancing and performances.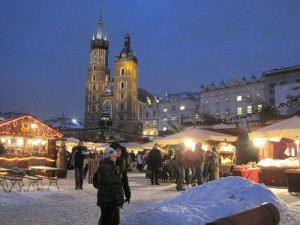 Budapest: Prices from £111
The Hungarian capital much like Prague is packed to the brim with Christmas markets, with one standing out from all the rest. Vörösmarty square comes alive with bright colours, cheery sounds and enticing smells as it hosts one of the most impressive festive markets in Europe. A definite highlight not to miss is the festive light painting shows on Cafe Gerbeaud that take place in the evening. The impressive sight will be sure to put you right into the scene of a Christmas card.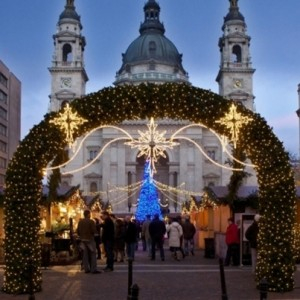 Which is your favourite Christmas market? Let us know on Facebook and Twitter
---