Summer has arrived and that means one thing, it's time for beach holidays! Whilst there are gorgeous beaches all over the world, if you're looking for one that is a bit closer to home, this is the perfect guide for you. Today we're taking you on a beach tour through Europe, helping you to plan your beach holidays...
Check out these Beach Holidays...
Zante Navagio Beach - Greece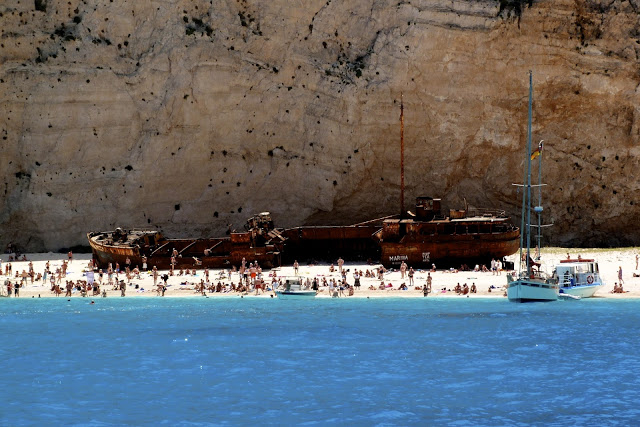 Also known as 'Shipwreck Cove' or 'Smugglers Cove', Zante Navagio beach is one of the most famous beaches in Greece due to it being only accessible via boat. The beach features an actual shipwreck from the 1980s and provides a very unique opportunity to soak up the sun in an isolated environment. Holiday makers should bring everything they need with them as there are no facilities on the beach. If you want to explore a beautiful beach that not many have the opportunity to access, then Zante Navagio is the beach for you.
Brac Beaches - Croatia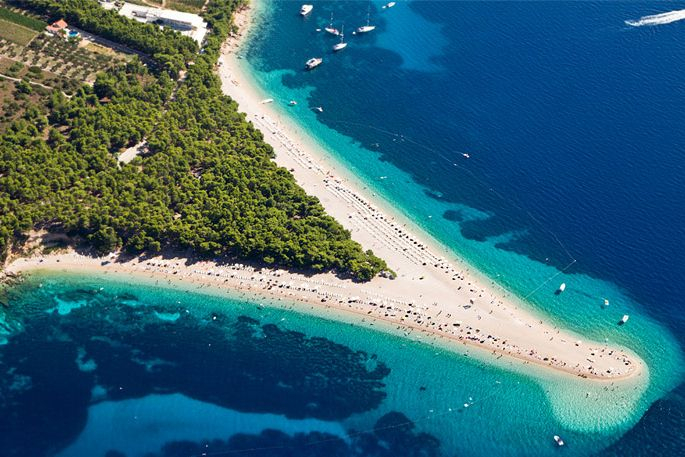 The island of Brac itself has some of the most luscious beaches in Croatia and is a hotspot for anyone with an appetite for sun and sand. It was difficult to narrow all of the great beaches of Croatia down to Brac. Even then Brac is an island with loads of great beaches itself. Perhaps the most popular is Zlatni Rat. Translating as 'golden horn', which gets its name from the shape of the beach, can actually change shape given the weather conditions! Other honourable mentions include Povlja, Paklina and Supetar.
Olu Deniz - Turkey
Olu Deniz beach is renowned for its location right next to its deep-blue lagoon and picturesque back-drop of mountains and forests. The beach isn't the only attraction in Olu Deniz. Just a short walk away is Babadağ mountain where paragliding is an extremely popular activity with thrill-seekers; it's also where Daniel Craig parachuted in Skyfall! If that's not your thing, then there are also ancient tombs to be explored along the coast, beach bars by night and much more!
Praia da Marinha - Portugal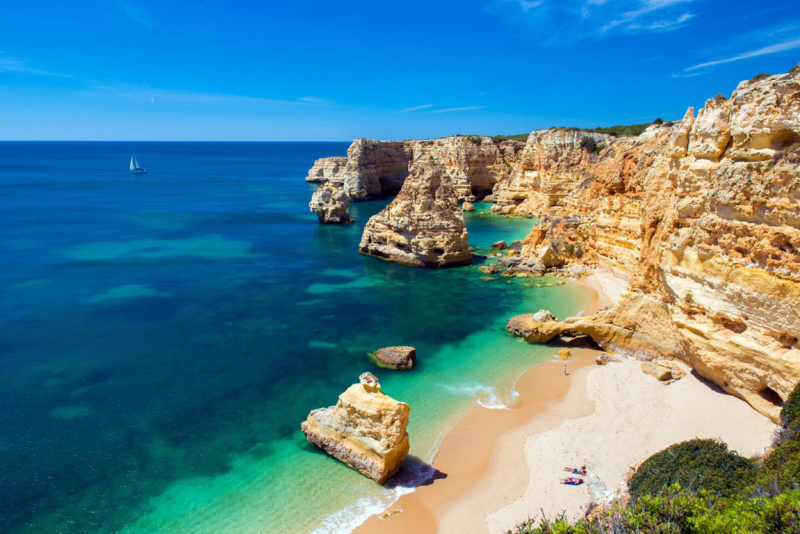 Located on the Atlantic coast in Caramujeira, this amazing beach is famous worldwide for its golden sands, crystal-blue waters and stunning natural features such as arches and caves that lead to other sheltered parts. The views from the tops of the cliffs are incredible so make sure to check them out before you descend down to the beach. Snorkelling is a very popular activity here as you can see many different types of marine species due to the clarity of the sea. Bring your bucket, spade and snorkelling gear and visit the Praia da Marinha!
Nissi Beach - Cyprus
Situated in the slightly quieter part of the popular holiday destination Ayia Napa, Nissi Beach is perfect for both families and singletons. Boasting a whole host of family resorts. If you're looking for a quiet, relaxing holiday which provides guaranteed good weather all year round then this is the place for you. Just a short journey away is the town centre, where you can party all night. Waking up in paradise is sure to nurse that hangover!
Have you been to any of these beautiful beaches? Let us know which beach holiday you prefer below or via our Facebook and Twitter pages.
Images via visitbrac, algarvetrips, zakynthostravelguide
---