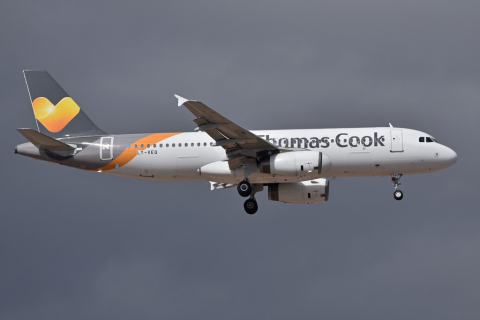 Sadly Thomas Cook and all companies within its group have officially ceased trading following an announcement overnight. If you or someone you know has been affected by this, read on for the following information:
Why has Thomas Cook ceased trading?
The company failed to find additional funds of £200 million to secure its future after amassing high levels of debt. Reports suggest the company approached the government for support but were unsuccessful in their attempts.
Who is Cheekytrip?
We are a holiday price comparison website where travel providers display their holiday deals. Any bookings made through via our website were not booked directly with Cheekytrip, they were booked directly with the advertiser, some of which may have used Thomas Cook as a holiday provider. We would like to assure all customers that all holidays advertised on Cheekytrip are ATOL protected.
I've booked a holiday through Thomas Cook. What happens now?
If you have booked a Thomas Cook holiday with an advertiser featured on our comparison site please click
here
for a list of dedicated numbers set up to deal with the Thomas Cook collapse.
You will be able to claim your money back on all ATOL protected holidays, full details of which are provided by the
Civil Aviation Authority
(CAA). Our advertisers will contact any customers with a Thomas Cook holiday in order of departure date to help rearrange any holidays booked.
When will I be refunded?
The CAA is in the middle of making sure anyone currently abroad with a Thomas Cook holiday gets back to the UK safely. After that, the CAA will begin a process to make sure all those with future holidays booked with the Thomas Cook Group will receive full refunds. The CAA has stated that the process of managing refunds will begin on the 30th September and that all refunds will be made within 60 days.
I'm currently on a Thomas Cook holiday. How will I get back to the UK?
The CAA is currently working to find everyone (around 150,000 people) currently on holiday with Thomas Cook an alternative flight back home to the UK. A fleet of aircraft from around the world has already been secured to ensure holidaymakers return home safely. It is important to know that these repatriation flights are only operating until the 6th October and if you are planning on returning later than that you'll have to find your own way back.
If you have any more questions regarding the collapse of Thomas Cook please refer to the
CAA
for further updates.
---