Tragically, the great chef, writer, television host and man of the world Anthony Bourdain has left us, but his legacy as the witty, opinionated yet humble and self-described enthusiast will live on for years to come.
Through his love of food and his body of work, both on TV and in his writings, Bourdain was able to showcase some of life's most exciting, moving and sometimes questionable offerings. From sharing noodles in a low-key, family-run Vietnamese restaurant with Barrack Obama, to sampling cheese & curry sauce smothered chips in Glasgow, Bourdain was open to all kinds of food, all kinds of experiences, and all ways of being.
Though ostensibly his shows were about food, beneath the tip of the iceberg, his work was really about exploring the human condition and examining, in his uniquely personable manner, the lives, from both a cultural and historical perspective, of people from all walks of life. Using food as the tool into highlighting the common human experiences we all share, Bourdain was able to shine a life-affirming light onto this strange, sometimes scary, but always interesting world.
Places to explore!
With only a small number of countries on the list of places he was unable to shoot his TV shows in, it's fair to assume he was more travelled than your average person. Unfortunately, we don't offer any deals to some of his favourite places like Japan or Vietnam, but his tastes covered all corners of the globe, including some of Europe's finest cities. Here's a few of them, so you too can explore and indulge like the great man himself: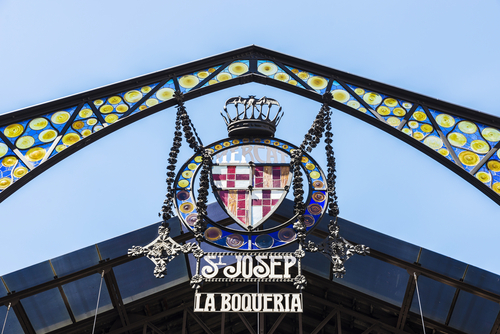 Barcelona
Once when asked where the best city for food in Europe is, Bourdain replied "You'd have a hard time finding anything better than Barcelona", citing establishment Pinotxo (located in Boqueria market) as one of the best. Pinotxo serves up an array of true Catalonian dishes, making use of the coastal cities fresh seafood like squid and langoustines, along with Spanish omelettes, cured meats and sausage. There's a reason it's been serving up breakfast & lunch to hungry Catalans since 1940! Be sure to get there early though, as the crowds gather very quickly. If its tapas you're after, Quimet & Quimet offer some of the best in the city. Another small and very popular establishment with the locals, the tapas bar with its walls stacked with wine bottles, is located in El Poble-sec district. With its world-class food and it's an intimate standing-only room set up, it seems understandable the place will fill up very quickly, so again, get there nice and early!
See these hotel deals in the centre of Barcelona.
Rome / Venice
Italy was always a favourite destination of Bourdain's and said a number of times that there weren't many meals he would enjoy more than a simple authentic Italian pasta dish. In Rome, the Roma Sparita restaurant, located in the scenic and understated Piazza di Santa Cecila, was one of his favourite places in the Italian capital. After you've stuffed yourself silly with delicious roman pizza and pasta, you can burn off the calories and soak in the sites on the way with a stroll down the nearby river Tiber, which spans down the centre of the entire city. If you head north to the floating city of Venice, you can find another Bourdain favourite. The rustic Al Covo restaurant is a haven for seekers of a traditional Venetian food experience, serving a scrumptious selection of seafood & pasta dishes. It doesn't really matter where you go in Italy though, there'll always be the promise of a great time and most importantly, great food!
See these Rome & Venice hotel deals!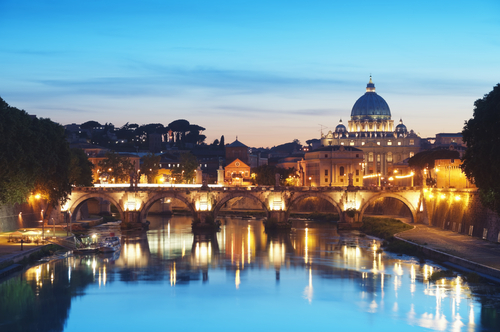 Glasgow
Bourdain once confessed that Glasgow was one of his favourite cities. Due to his adoration for the rough and ready attitude of some the Glaswegians he encountered. Bourdain spent his trip on Parts Unknown enjoying fine Scottish delicacies like deep fried haggis and the aforementioned curry and cheese chips (at the west-end University Cafe), stating "I'm pretty sure God is against this". Through its regeneration in recent years, the Scottish city has done a lot to shake off its once ominous reputation, whilst maintaining its famous edge. The food in the city has hugely improved as a result of the redevelopment too, with some particularity fine restaurants located in the ever-popular west end. Fanny Trollopes in Finnieston is an especially good eatery, serving seasonal meats and fish dishes in a warm & welcoming bistro setting. It's fair to say that Glasgow is definitely a place you should visit sooner rather than late.
Search now for Glasgow Hotel deals can be found here!
---