New Year's Eve is a time to come together, reflect on the past and look forward to the future. There's always a great time to be had, and there are plenty of places to enjoy the celebrations, but the following destinations are particularly special places to holiday at New Year...

Edinburgh
Year-after-year, Edinburgh becomes the centre of the famous Hogmanay celebrations. For three days, festive events enthral the Scottish capital's streets with a palpable euphoria, building up to the firework-fueled finale at Edinburgh Castle. The city is always full of spirit, and as the clock hits midnight, you can expect to be serenaded with the Scottish classic folk song 'Auld Lang Syne' from all directions. There'll be plenty of music and dancing, whiskey and wine, and great fun to be had.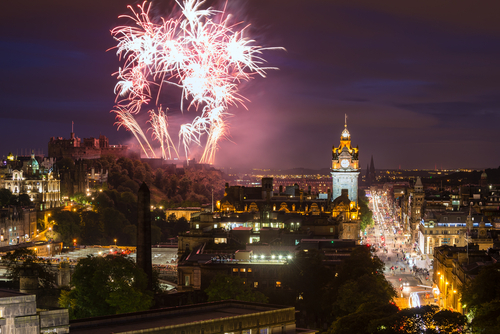 Fuerteventura
To escape the intense New Year's Eve celebrations of mainland Europe, head to the Canary Islands for something more subdued (and warm). Fuerteventura offers a safe haven for those looking to escape the harsh wintery conditions of the United Kingdom, and here, an abundance of sun and beaches is guaranteed. If you want to feel a party buzz, head to the Patricio Calero square in Corralejo for some fantastic bars and live music, or Caleta de Fuste where the main public square is home to entertainment shows and fireworks.

Madeira
Madeira is a place that has a great balance between the laid-back beach vibe of the Canaries and the all-out celebratory atmosphere of mainland Europe. In the last few days of the year, the streets of Funchal fill up with music and street performers, building up the atmosphere for the climactic firework display at New Year. In Funchal, locals and visitors alike take boat trips out to sea to get the best views of the show, but the hilly geography of the island provides opportunities to get stunning shots from land too.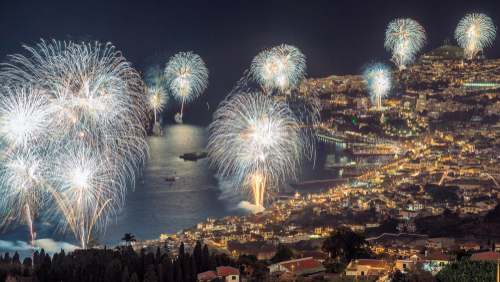 Paris
Head to Paris for something special. If you're after the classic Parisian New Year celebration, head to the Champs-Élysées, where the official New Year's Eve street party is located. The iconic structure will be lit up for the countdown and, like most cities, will climax with a huge firework display. Be warned, the area does not permit alcohol, so if it's not your style to be sober for the celebrations, you should probably head elsewhere. For an alternative, especially for party animals (and there's no better time to be one than on NYE) head to some of the cities best nightclubs. There are plenty to choose from, including spots in outdoor settings by the river (so you won't miss the fireworks).

What is the most memorable New Year's Eve you have had, and why? Let us know in the comments or over on our Facebook page!
---