Last week we were delighted to sponsor a local running event, the Quayside business forum 5k, hosted by Gateshead harriers on August 31st. We had our own team competing in the run and all of our dedicated training paid off when we managed to win the business category! It was a fast paced and exciting evening for everyone, here's everything you need to know: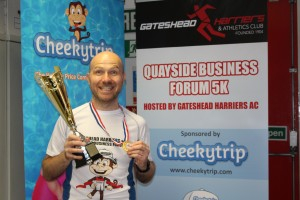 Bit more about the run
The route was a very scenic run below the Tyne's iconic bridges, looping back and finishing over the magnificent Millennium bridge in Baltic Square. It was a beautiful, balmy evening and the excitement began to build at about 6 o'clock when the runners assembled in the shadow of the Baltic Art Gallery. With numbers pinned and racing chips secured, the heroic runners set off over the bridge to jostle for the best positions at the start. With the sun setting over the river and an electric atmosphere in the air, the runners set off. The flat nature of the course led to a very fast paced and exciting run, with the winner, Matty Hynes of Gateshead harriers, winning and setting a course record of 14:44. Positions 1st, 2nd and 3rd for both males and females would take home £150, £75 and £25 respectively, which may account for some very impressive finishing times.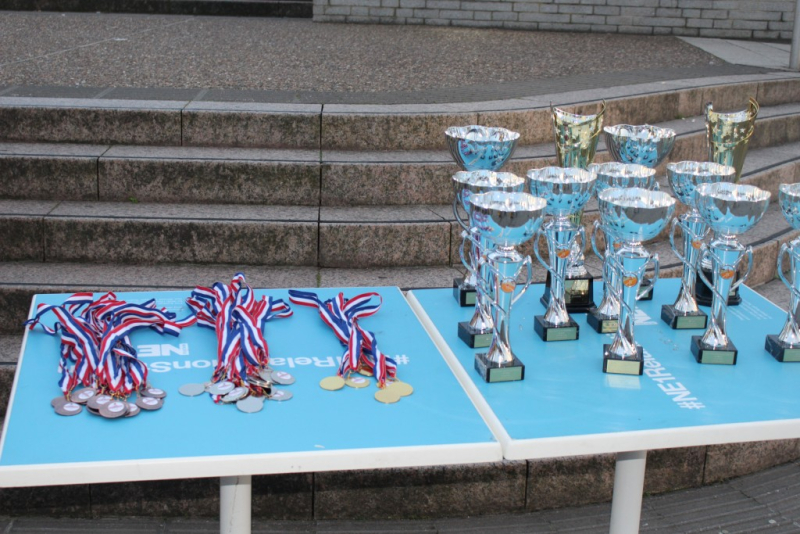 In addition to all of the harrier teams running, us at Cheekytrip had 3 runners entered ranging in age from 17 to 45. Our winning runner finished in a chipped time of 20:28 followed closely by 21:24 and 24:57, an excellent achievement considering the general quality of the field. There were trophies and medals presented to the winners in each age group. All of the competitors received a well stocked goody bag and headed off into the sunset, proudly displaying their well deserved Cheekytrip running shirts. The event was a great success and we look forward to sponsoring an even bigger and better Quayside run next year.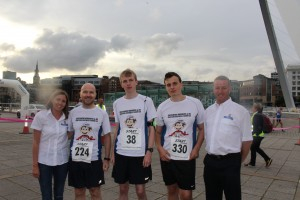 Look out for other events we will be sponsoring throughout the year on our Facebook, If you missed out on this event be sure to join us next year!
---
Search Our Blog
Share this article
Recent Posts
September 19th, 2023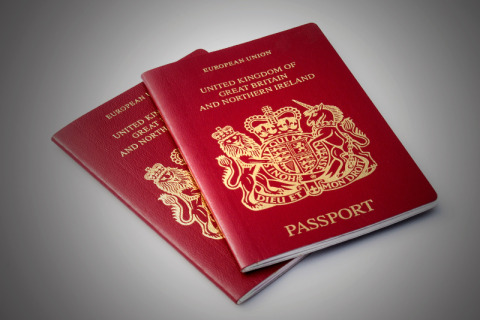 ---
September 15th, 2023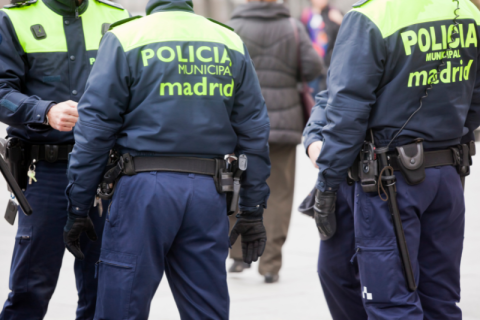 ---
September 15th, 2023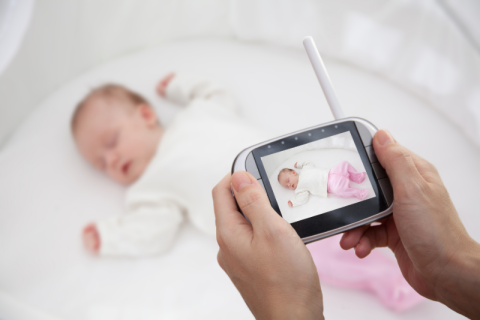 ---
Most Read Posts
April 05th, 2019 21,982 Views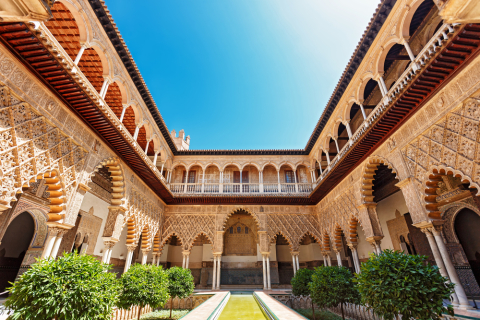 ---
---
---
---
---
Advertisement