It's time to put your theme park knowledge to the test! Below are five famous parks with a short description, but not the country or the name. Your challenge is to identify the theme parks using only the information on this page. Think you can do it? Lets go then!
Theme Park #1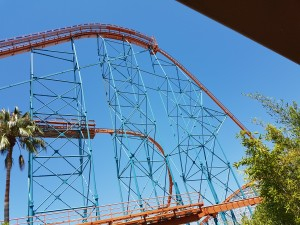 This theme park is famous for having more roller coasters than any other in the world. Among them are some of the biggest rides known to man! A park designed for thrill seekers. Answer: Six Flags Magic Mountain in California, USA! The ride seen in the picture is Goliath, with a huge 255ft drop.
Theme Park #2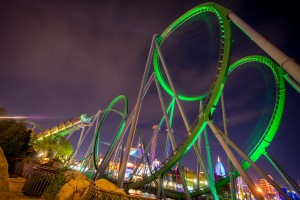 This theme park is well known for it's incredible 3D effect rides, such as spider-man and Harry potter, along with some great roller coasters! For those not into rides, the park features stunning scenery and great food. Answer: Islands of Adventure in Florida! The picture shows the Incredible Hulk and its two cobra rolls at night.
Theme Park #3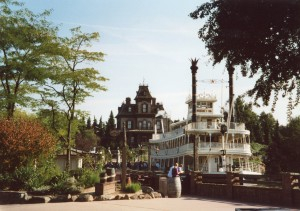 The most visited park in Europe, this park is known as the happiest place on earth. With the perfect mixture of rides and scenery, this theme park is a favorite of many. Answer: Disneyland Paris! The Mark Twain riverboat can be seen with the haunted house ride in the background.
Theme Park #4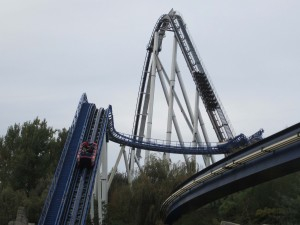 The second most visited park in Europe, this theme parks areas are based on countries around the world. The park also hosts the Euro dance festival every year. Answer: Europa park in Germany! The picture shows a water ride called Poseidon and Silver Star in the background, Europe's second tallest roller coaster!
Theme Park #5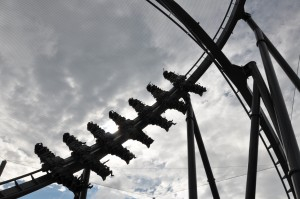 Our final park is located on its own island, and is geared towards teenagers and young adults with its thrilling rides. Answer: Thorpe Park in England! On the image the terrifying swarm ride can be seen flying past.
How many answers did you get right? Let us know over on Facebook and Twitter, well done if you managed to get them all!
Pictures credit of:Vincent Nguyen, Cory Disbrow, lolo35352000, Sonia Bayod Farre, 19claire79
---