Last Minute Deals Price Drop During Peak Summer Season
Analysis of 66 million holiday deals throughout August by Cheeky Trip highlights that the price of
last minute holidays
departing in the next week fell by over 5%, in August, compared with static last minute prices in July. In contrast, last minute holiday prices rose by 16% in June. While holiday prices departing within one month did not fall, the rise was below inflation at less than 7% in August, compared with less than 6% in July.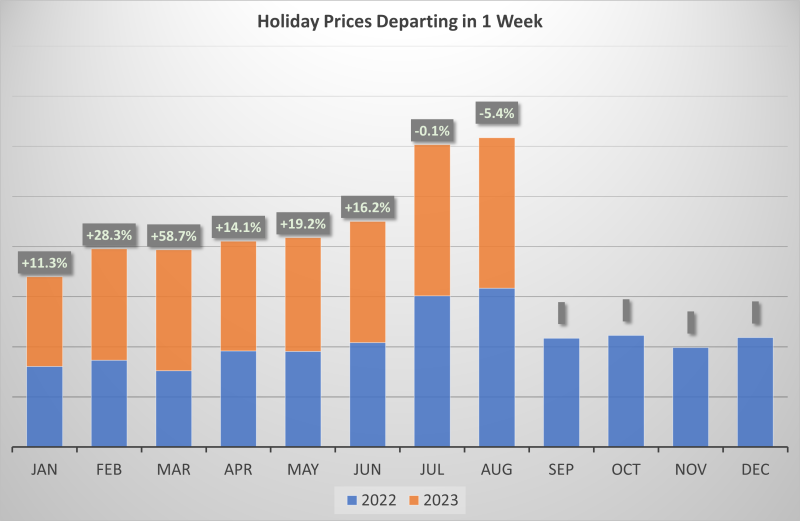 However, aside from last minute departures, the cheapest holiday prices increased 18% on average between August 2022 and August 2023. Holidays to short haul destinations increased by 23% compared to
long-haul destinations
, where the cheapest deals increased by 12%.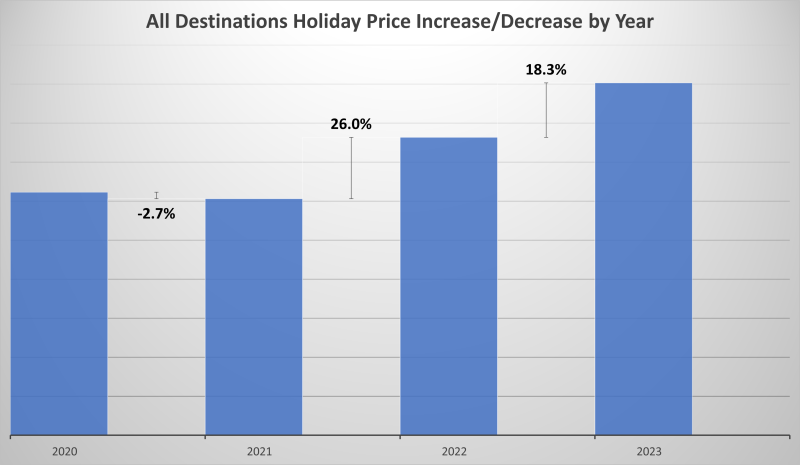 Short-haul holiday price increases were influenced by prices of
holidays to Spain
. The Canary Islands led the way with a 36% increase, 34% for the Balearics, and 28% for mainland Spain. However, the cheapest deals to Malta increased at a below average rate (1.5%).
Average prices to The Caribbean increased 7% more than holidays to Mexico (26% vs 19%). However, once again, Egypt and Cape Verde showed inflation beating prices (1.4% and minus 0.6% respectively).
"Inflation beating prices for last minute departures shows there are still bargains around for those who have the flexibility to book late." says Steve Campion, Managing Director at Cheeky Trip. "Usually, when late prices are lower than advanced bookings, it indicates supply exceeds demand, and operators have perhaps overcommitted. So it is interesting to see the drop in prices for holidays departing within the next week during peak summer season," continues Steve.
---