Europe is home to some of the most unique and diverse music festivals across the globe. Some are located on golden beaches, some in enchanted forests. Here are a few of the most renowned ones across the continent, where some of the biggest and best artists will perform this summer. We also have some details on where you can stay whilst the music festivals are on.
Primavera – Barcelona (30th May - 03rd June)
Primavera Sound in Barcelona has gained a reputation as one of Europe's finest purveyors of contemporary music. Hosting an eclectic range of artists, from electronic and hip hop acts to alternative rock bands and major pop artists, this festival can appeal to all tastes. The upcoming festival sees artists like Bjork, Nick Cave and Lorde take to the stage, along with rappers like Tyler, the Creator and Vince Staples. The festival is based at Parc Del Forum; right on the coast of the city, an ideally situated location with great access to the lush Catalan beaches, and with a number of metro stops nearby, it shouldn't be difficult to commute to.
Close by hotels are in abundance, but if you haven't already sorted your accommodation out you should act fast, as prices can rise quickly. Check out these hotels in Barcelona.
Tickets for the festival can be found here!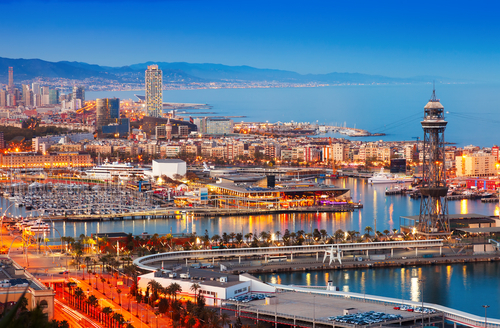 Field Day – London (1st June – 2nd June)
Located on Brockwell Park in South London, Field Day is an exciting British music festival, showcasing some of the best hip hop, RnB, jazz and dance music around. Soul legend Erykah Badu will headline the festival this year, alongside other exciting acts such as Charlotte Gainsbourg and London favourite Four Tet. Brockwell Park is just a short distance from Brixton underground station, where many hotels, both budget hostels and upmarket establishments can be located within near proximity of the music festivals location. If you would prefer to stay in a more central location of London however, the efficient public transport system the capital is revered for will help you get to and from the festival easily enough.
Here are some South London hotels
Tickets for the festival can be found here!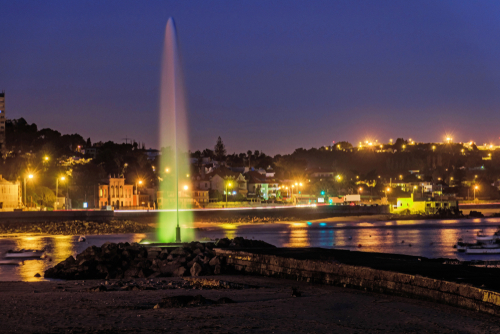 NOS Alive – Lisbon (12th July – 14th July)
NOS Alive festival, situated just 8 minutes from the centre of Lisbon, at the coastal region of Oeiras, hosts another great selection of artists, more heavily focused on rock and alternative groups. Major bands Queens of the Stone Age and Arctic Monkeys will top the bill this year, along with other acts like synth groups Future Islands and Chvrches, and the commercial giants Snow Patrol. Trains can take you from the centre of Lisbon, where there is a station next to the festival site, and many hotels can be found close by. It's nearby beautiful sandy beaches give this festival a real feel of something more than just a music event, and can be a truly memorable alternative holiday escape. The festival can also be a great excuse to go and explore Lisbon before or after it is over.
Here are a few deals on Lisbon hotels
Tickets for the festival can be found here!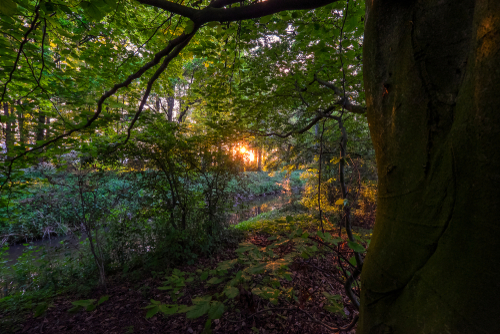 Dekmantel – Amsterdam (1st Aug – 6thAug 2018)
For those who love to move, Dekmantel in Amsterdam is arguably the pinnacle of dance music festivals in Europe. With its ethereal setting in the 'Amsterdamse Bos' (Forrest of Amsterdam) just south of the city centre, this is an unmissable experience for fans of house and techno. Dekmantel continuously boasts cutting edge line-ups with the biggest names on the dance circuit, and with the likes of Ricardo Villalobos, Carl Craig and Helena Hauff all on the bill this year, along with wider known names like Thundercat and Jamie xx, this festival covers all corners of the underground scene. Although Dekmantel offers great line-ups year after year, it is it's setting that sets it apart from other dance festivals. The forest provides a perfect backdrop for vivid stage & light shows that coalesce with the hypnotic rhythms of the music into an almost overwhelming sensory experience of sound and vision.
It is fairly straightforward to travel to and from the city centre to the music festival's location, with tram transport and taxis operating regularly. Places to stay in Amsterdam.
Tickets for the festival can be found here!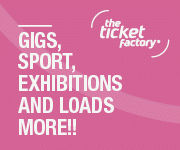 ---