Now that Christmas and New year have past, the cold month of January begins, making it the perfect time to get away to a warm tropical climate. We've picked out these 5 cheap holiday destinations that remain warm all year round, making them the perfect destinations to escape the cold English weather.
The Canary islands are perfect for those who seek a mild climate at a cheap price. In January the temperature is an average of 21°c, never getting much colder than 15°c. Usually this kind of weather would require a long haul flight, which is what makes the Canaries so popular. These islands are noted for their beauty and high standards of accommodation, regardless of your budget. From Top of the range hotels to apartments on room only basis, you are guaranteed to find a place to stay perfect for you.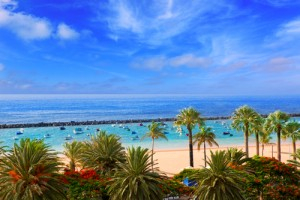 The pearl of the Atlantic, Madeira, is known for its mild temperatures all year round. Through January temperatures are around 16°c, perfect for wondering the beautiful towns and villages that the area is known for. The destination is also desirable for those looking for a more active holiday, as watersports such as surfing, skiing and boarding are all accommodated for. The clear waters also attract plenty of marine life, perfect for those looking to try diving on holiday.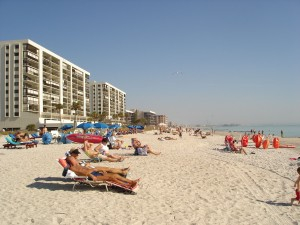 January is a great time to visit this North African country, as the weather is a pleasant 14°c on average, which avoids the searing hot summer temperatures of up to 40°c. The vast geographical differences of the terrain make Morocco a very popular destination among British tourists. The North coast offers gentle breezes and beautiful seaside resorts for the whole family. Meanwhile the western coast creates rolling waves perfect for surfers and water skiers looking for an exotic adventure.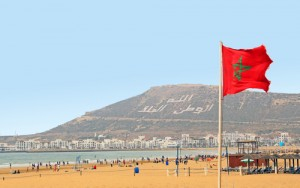 A small island found in Africa, Gambia is a great choice for those looking for a hot climate in January, as the temperature reaches a maximum of 32°c in January. November to May fall into the dry season of the tiny country, so there is rarely rainfall and the sun is out most of the day. Due to its consistent temperature throughout winter, many people choose to visit here for its high quality beaches, made even more peaceful by the low population. For those looking for more variety, the island offers vast wildlife including monkeys and tropical birds who experience regular contact with people, making them much less shy than elsewhere in the world.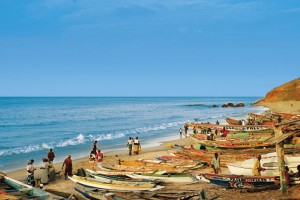 Similar to Gambia, Mexico is at it's most popular in the Winter when the weather is dry and the temperature is a warm 23°c on average in January. Activities are plentiful no matter what age you are; fantastic beaches and resorts are not in short supply here. For more active visitors, golf and tennis are popular activities as well as a number of water sports. Away from the beach Mexico has a rich history of ancient Aztec culture to explore, known for their impressive temples which remain largely in-tact today.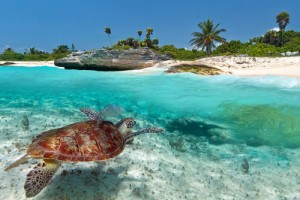 Where are you visiting this January? Let us know on Facebook or Twitter
---