Berlin has emerged from the shadows of its past to become a modern and diverse multicultural city. Each year it welcomes many visitors from all over the world who come to discover its rich History, culture and entertainment. Here is everything you need to know when planning a short visit to the German capital.
Must-See Sights
Brandenburg Gate
This iconic structure is a must-see attraction when in Berlin on a city break. The Gate that used to form the border of the city in the 18th century has gone from a symbol representing the division of the East and West to a symbol of national pride.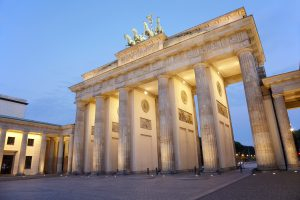 Jewish Memorial
Just around the corner is the Jewish memorial, a striking and controversial monument to the murdered Jews of Europe. The actual design and purpose is left ambiguous, leaving it to the individual to draw their own interpretation.
Berlin Wall
Preserved areas of the wall have been kept intact to remember the lives lost as a result of the East and West split. This piece of modern history is a must see especially for those who were alive throughout the Cold War.
Tiergarten
Referred to as the central park of Germany, the Tiergarten is a pleasant wooded area full of wildlife and flowers and offers a welcome break from the busy city centre.


Getting Around
Conveniently the majority of sights in Berlin are located close together. The best mode of transport is without a doubt the train system, operating both underground and above. The majority of landmarks have a station located nearby, and tickets are reasonably priced, therefore seeing everything shouldn't be a problem for most people.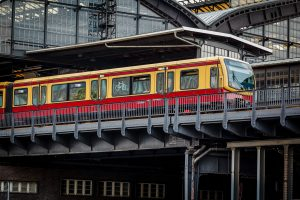 Things to book in advance
While all the sights we mentioned are free of charge and accessible to everyone, some of the popular attractions are better to book in advance. These include:
The Reichstag (must be booked in advance)
The Fernsehturm (TV Tower)
The Olympiastadion
Jewish Museum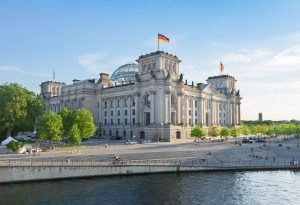 Places to Stay
Berlin has no shortages of areas to stay, and each one offers a different experience, these are a few of our favourites:
Mitte is a great area to stay if you want to be close to all of the must-see attractions, being only walking distance away from the iconic Brandenburg Gate and Reichstag building.
Friedrichshain is an east Berlin district that is perfect for those who love to go clubbing, as well as those with a taste for the cultural, being very close to the East side gallery.
Prenzlauerberg is the choice for a chilled out area for families who want a relaxing stay. It is out of the way from the majority of tourists. As an added bonus, it has great transport connections to get to anywhere you want to visit.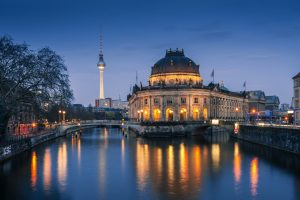 What is your favourite thing to do in Berlin? Let us Know on Facebook and Twitter
---