Barcelona is a fascinating city and the perfect destination for a weekend city break. The capital of Catalonia offers so much to see and do regardless of your interests. Here we have featured the highlights of the city so you can make the most of your limited time there.
Getting there
If you're looking to save as much as possible on getting to Barcelona, we recommend going via Glasgow with short breaks costing as little as £62!
Climate
As a Mediterranean destination, Catalonia experiences good weather all year round. While the temperatures will begin to drop in the Winter, Autumn offers the perfect mild climate of 17°C if you aren't a fan of the intense Summer heat.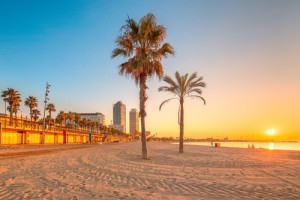 Old city centre
As the name suggests the 'Ciutat Vella' goes back all the way to the cities Roman roots, being the most ancient part of the city. The iconic 'Las Rambla' is a pedestrian walkway built over an ancient riverbed that heads down to the port. Dotted along are a number of street performers and stalls, many selling local products like original artwork.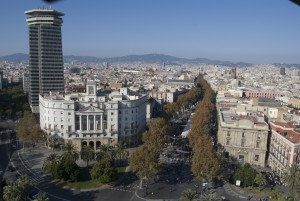 Football Stadium
Barcelona FC is regarded as one of the best football clubs in the world, so why not go see where they play? Camp Nou is the 3rd biggest stadium in the world, capable of sitting 110,000 people, which it regularly fills out. Tours around the colossal stadium are available, but be sure to book in advance as it is the most popular tour in the city. If you're lucky enough to be visiting when a match day is on, make sure to book in advance as door tickets will be considerably more expensive and not guaranteed.

Port Aventura
About an hour away from Barcelona, Port Aventura is the ideal theme park choice if you're seeking some thrills on your holiday. The park is noted for its great mix of rides and scenery, all themed around different civilizations. The park also features lots of shops and restaurants of many varieties, making it the perfect day out on your trip to Spain.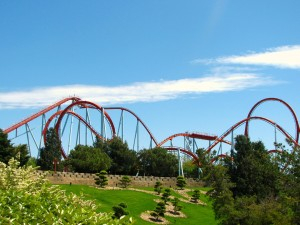 What are your must-do activities in Barcelona? Let us know on Facebook or Twitter
image credit: cpcmollet, Mike Grote, Jason Truscott, Jeremy Thompson
---