Spain is a very popular European tourist destination for many of us in the UK. And rightfully so, as we attempt to escape the predictably unpredictable weather that we're used to, Spain is often near the top of our lists for guaranteed sunshine. Holidays in the Costa Del Sol are well-known, but in this guide, we will also take a look at a couple of lesser-visited destinations. These are hidden gems that may have slid under your radar...
Bilbao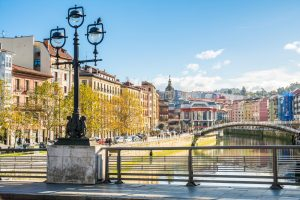 Bilbao is situated in the Basque province in the north of Spain and is one of the country's most culturally-rich cities. Temperatures are more comfortable all-year-round than in the southern parts of Spain allowing Bilbao to be the perfect anytime city break. On display is the Casco Viejo, an old town with incredible architecture and the Plaza Nueva, a quaint square lined with cafes, restaurants and a relaxing atmosphere.
San Javier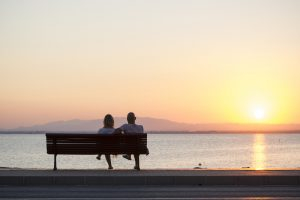 San Javier is located in the south-east of Spain and offers the more typical Spanish holiday - plenty of sun, sea and sand. Whilst being a fairly popular tourist destination, San Javier has not yet reached its potential. It offers a number of traditional Spanish markets, a strip of award-winning dining, stunning sunsets (as seen above) and is situated right next to the Mar Menor. This is a huge salty lagoon which provides bath water temperatures during the Summer months (also seen above).
Madrid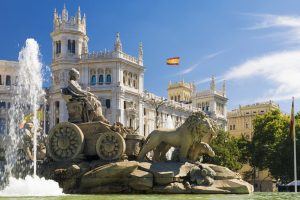 The Spanish capital may be well known but is often not as visited as much as people think. It is an extremely grand city, with all of the tourist attractions one would expect of a capital. A sight to see is the Royal Palace, the residence of the royal family. There is also Cibeles fountain, built in 1782 it is a traditional landmark of Madrid with many still debating its historical meaning. Despite Madrid being built upon historical and political foundations, it also holds the famous Gran Vía. This is better known as the street that never sleeps. It is situated in a vibrant part of Madrid and offers some of the best shopping and nightlife experiences in Europe.
Canfranc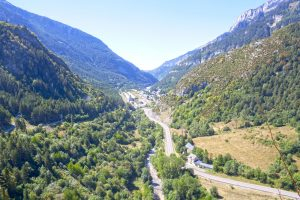 Located in the very north of Spain on the border of the Pyrenees, Canfranc certainly offers a different perspective on a 'Spanish holiday'. With around 500 different hiking routes in the area, ranging from novice to expert, there is certainly no shortage of magnificent views to be found. With so many opportunities to walk through largely-untouched land, when in Canfranc it is hard to believe you are still in a developed European country.
Combarro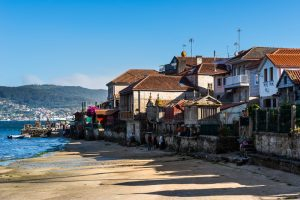 Situated in the north-west province of Galicia, Combarro is a small, picturesque fishing town ideal for any traveller looking to immerse themselves into Spanish culture. It is decorated with fisherman cottages and granaries by the shoreline and the locals live a very simplistic, traditional way of life. This provides an extremely eye-opening and refreshing experience for visitors, who are often caught up in the hustle and bustle of the modern world.
Have another hidden gem you just can't keep secret any longer? Let us know below or via our Facebook and Twitter pages.
Why not take a look through our City Guides to help you plan your next Cheekytrip away!
---