In these strange times, a lot of us have found ourselves with time to catch up on all the films and shows we've been putting off watching. If you're already missing the prospect of a holiday, instead, travel vicariously through these great shows and films, which you can stream right now.

The Trip (Netflix / Sky Go)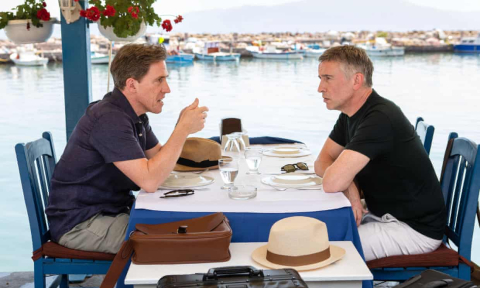 This semi-fictional travel series with Steve Coogan and Rob Brydon sees the comedians travel to the likes of the Lake District, Italy, Spain and most recently Greece. The series follows the pair touring famous sites and landmarks from history, but the highlights of the show are often when the two sit down for a fancy meal - usually overlooking a glorious beach or marina - and begin to do uncanny impressions of famous actors and singers.
Before Trilogy (Amazon prime)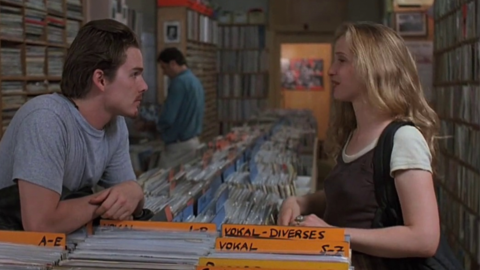 Between the three films Before Sunrise, Before Sunset and Before Midnight, Richard Linklater's trilogy takes us to Vienna, Paris and Greece. Based around the relationship of an American played by Ethan Hawke and a young French woman played by Julie Delpy, the trilogy was made over the space of 17 years, with the films exploring their relationship, the nature of time and the impact it has on romance.

Anthony Bourdain: Parts Unknown (Amazon Prime)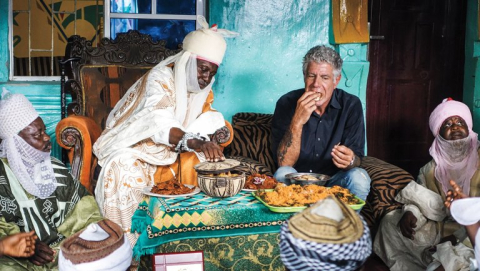 Hosted by the late Anthony Bourdain, Parts Unknown is one of the quintessential travel shows. Exploring culture through the guise of food, the show takes the viewer to every corner of the globe, from Senegal to Shanghai. Bourdain's unique gonzo style of journalism is what separates this show from many others; he was a master of connecting to his audience and interviewees through his open-minded approach and wicked sense of humour.

Lost in Translation (Netflix)
Set in Japan, Sofia Coppola's 2003 film sees an ageing and depressed actor played by Bill Murray travel to Tokyo to shoot an advert for a brand of whiskey. At the hotel he is staying in, he meets an equally melancholic young married woman (played by Scarlett Johansson) who is unsure of her place in the world. The pair begin to develop a platonic relationship around their shared anxieties and culture shock. They explore Tokyo, knowing at the back of their minds that their time together will only last a few days.

Travel Man: 48 hours in... (All 4)


Hosted by quick-witted actor Richard Ayoade, these short and sweet travel shows see the host and another celebrity - usually a comedian or actor - take a 48 hour trip to a famous city. The pair explore the famous sights, trying unusual delicacies, taking classes, and often putting themselves into uncomfortable situations for our comedic pleasure. Past guests include Hollywood stars like Paul Rudd and Jon Hamm, along with British comedy legends like Bob Mortimer and Kathy Burke.
Have you got any other recommendations? Let us and everyone else know over on our Facebook!
---