Costa del Sol holidays are already very popular destinations with us Brits. It is the perfect opportunity for a cheap getaway and to lap up some Spanish sunshine. Whilst there are many great beaches and resorts, there are also some quieter areas that are lesser-known by the common tourist. Whatever your tastes, today we will take you through the 10 best reasons to visit the sunny stretch of Spain.
Malaga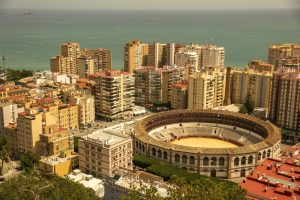 One of the larger cities in the Costa del Sol, Malaga is packed full of both sandy beaches and fantastic sights. It features a Roman amphitheatre and some classic Andalusian architecture throughout the city. What's more, all of the main attractions are fairly close to the beaches, so you won't have to travel far!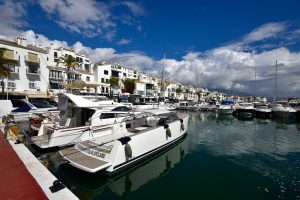 Another fairly well-known city - Marbella. Is one of the flashier places that the Costa del Sol has to offer. Just 6km west of the town centre is Puerto Banus, home to the grandest and most luxurious of yachts. This is the hub of all things extravagant and also features a large shopping complex with all of the designer labels that you can imagine!
El Caminito Del Rey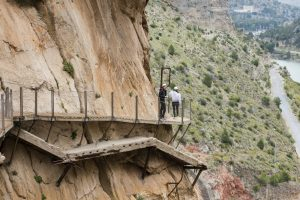 Moving away from the larger cities. El Caminito Del Rey is one of the Costa del Sol's more undiscovered and scary adventures. Known as 'the world's most dangerous walkway. You will have the opportunity to walk around the side of a gorge over 100m in the air. A once in a lifetime opportunity and certainly not for the faint of heart!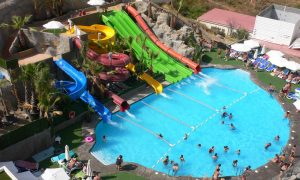 Moving just 12km west of Malaga is the town Benalmadena. It features an opportunity to ride a cable-car to witness the incredible views of the town and Tivoli fun park which is a great hit with the kids! Speaking of kids, Los Patos Park is a resort which features its own waterpark and some kids have even described it as 'heaven on earth'!
Playa Playazo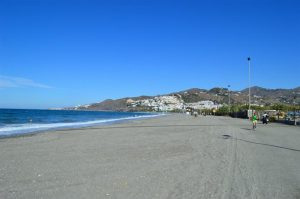 Largely regarded as one of the best beaches in the Costa del Sol, Playa Playazo is a wide, long sandy beach located next to the town of Nerja. Night time strolls along the promenade are highly recommended and the beach is also popular with runners due to its relaxing atmosphere.
Pueblos Blancos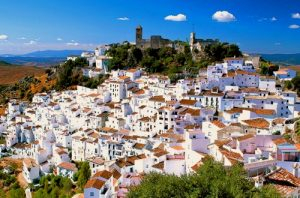 The 'White Towns' is a series of villages in the province of Andalusia. Their white-washed walls are a very distinguishing feature and are perfect to visit if you want a taste of the authentic Spanish lifestyle within a picturesque environment.
Antequera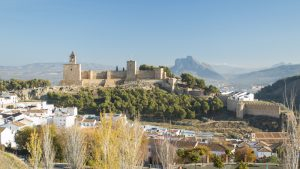 Another opportunity to escape the busy lifestyle of the classic 'Costa Del Sol' image is Antequera. A traditional Spanish town located near Malaga which offers some outstanding religious architecture excavated Roman ruins and an all round relaxing and peaceful experience.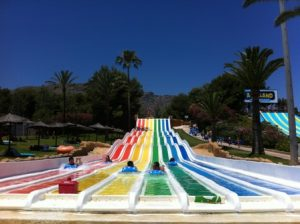 We previously mentioned a waterpark attached to a hotel, but Aqualand is another beast in itself. As well as slides suited to both little kids and big kids alike, the waterpark also boasts impressive restaurants and permits you to bring your own food and drink. It has everything for a cheap, family day out!
Nerja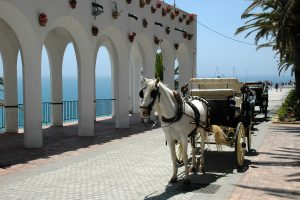 Nerja is an extremely exciting part of the Costa del Sol with all sorts of activities to suit all tastes. The coastal resort town offers a wide range of water sports, is big on the horse-riding front and is host to some of the biggest traditional markets in the area!
Bioparc - Fuengirola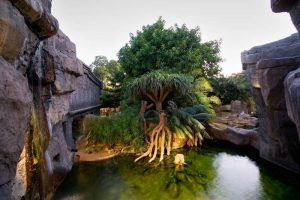 Fuengirola itself deserves a place on this list, but today we focus on one of its main attractions - the Bioparc. This zoo is described as being very good value for money and a smart layout. Furthermore, the range of animals you can see is very impressive and the animals there are clearly well looked after.
Think you've got another reason for us to visit the Costa Del Sol? Share your thoughts below or via our Facebook and Twitter pages.
Photos via
Andalucia
,
sunsetbeachclub
,
EscapeArtist
,
onthebeach
,
spain-holiday
---