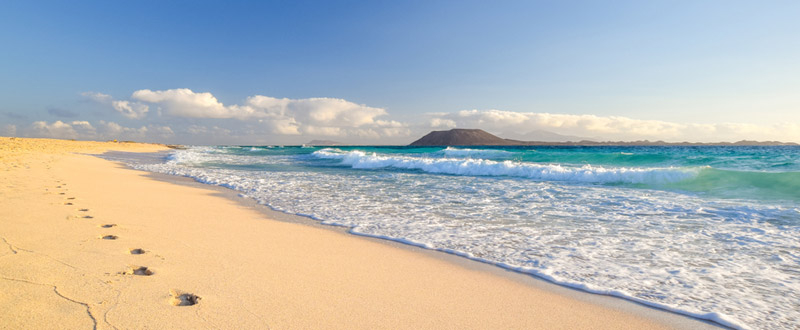 Arrecife is the lively, exciting capital of Lanzarote and is one of the most popular resorts on the whole island. Thousands of tourists flock to this resort each and every year for its beautiful beaches, wonderful weather and electric evenings. No matter if you are travelling with family, friends or a loved one, Arrecife will certainly have the ingredients for an unforgettable holiday.
Low cost holidays to Arrecife

Low cost holidays to Arrecife are a big hit with us Brits and the region can be reached from most airports in the UK. There are many direct flights to the island's main airport with the resort being around a 30-minute drive from there. Make sure you check the Cheekytrip comparison site to see low cost holidays to Arrecife from your local airport. Direct flights to Arrecife tend to be around 4 hours, which means you can be chilling by the pool in the evening if you get a morning flight!

Arrecife is at its busiest and liveliest best during the summer period that runs from spring until autumn. Temperatures tend to reach the mid-high 20s very consistently throughout these summer months. Prices are usually a little bit cheaper outside of these months from autumn to spring even though temperatures during these months still often reach the high teens. It is definitely a good idea to visit during the off-season if you want to escape the cold, miserable winters of the UK. However, the majority of tourist activities are most prominent in the summer months, so we recommend a visit then.

One of the best sights to see in Arrecife is the grand Castillo de San José. Located on the top of a cliff and standing very proudly, the castle was once a base for defending against pirates but is now a museum of contemporary art. If you are heading to the beach, the biggest and most popular is Playa del Reducto. It is a staggering 500m long and enjoys soft sands and still waters - ideal for a day of relaxation, swimming and fun activities! If you happen to be visiting at the beginning of Lent, you are in luck because Arrecife hosts one of the most exciting festivals you will ever see. Expect costume processions and lots of dancing, during the day and all through the night!

There is an excellent choice of accommodation in Arrecife, especially in terms of tourist hotels. Both luxurious and budget options are available to visitors with a variety of catering choices to choose from. There are also self-catered villas and apartments dotted around the resorts. The dining scene is just as impressive, with the resort home to a near-infinite number of cuisines. Everything from traditional Canarian dishes to international favourites can be found here.

If you are keen on a low-cost holiday to Arrecife in Lanzarote, we can certainly help. Cheekytrip is a price comparison site with holiday offers from over three dozen travel companies. Since they are all competing for your business, prices tend to be very competitive. To find the best deal, simply enter your dates, destination and point of departure into our search engine and within a matter of minutes, we'll find you the ideal Arrecife holiday. As offers and prices change daily, it's best not to delay so go ahead and book now!