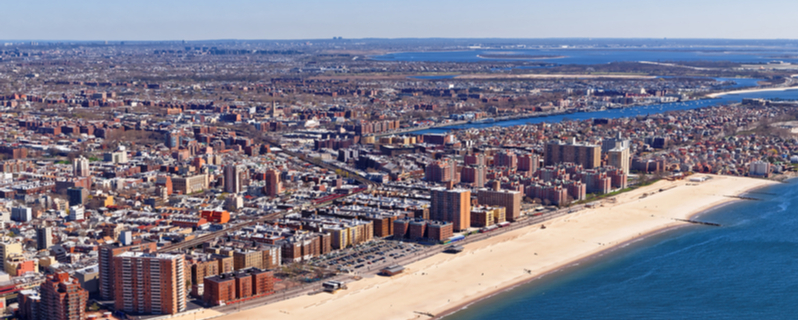 Long Island is an island on the edge of New York that stretches out to about 115 miles in length. The region sees a mixture of niche tourists, New York City workers commuting to and from the area as well as the holiday homes of many of the rich city dwellers. Its most popular tourist cities are Huntington, Fire Island and Montauk.
City Breaks to Long Island
Affordable and exciting holidays to Long Island are growing in popularity with us Brits and it can be reached from most regional airports in the UK. There are a number of airports on the island, with MacArthur Airport being the most convenient one for reaching most of the island. Make sure you check the CheekyTrip comparison site for more great deals to east coast destinations like this one. Direct flights to New York usually last in the region of 8 hours.
Long Island is one of those very unique destinations where we can't really pick the best time of year to recommend that you visit, as it is a wonderful all-year-round destination. The summer sees the hottest temperatures and the highest influx of both local and international tourists, especially because of its beautiful beaches. Spring and autumn also enjoy pleasant temperatures and these seasons are arguably the most picturesque of the year. Winter is a truly special time to visit too as the island regularly experiences festive snow flurries.
Since Long Island is a massive island, there are plenty of things to do and see in each of its smaller cities and regions. Perhaps one of our favourite things to do is to go for a swim at any of the famous South Shore/Ocean beaches that include Jones, Hamptons and Smith's Point. Other fantastic activities on the island involve bar-hopping through Huntington or Port Jefferson, visiting 'Polish Town' in Riverhead, visiting the Sky Zone Deer Park in Deer Park Long Island and much, much more.
As you might expect, Long Island has a very wide range of accommodation options to choose from, ranging from the cheap and budget-friendly to the more lavish, luxurious resorts. Dining on the island is much of the same with a wide variety of cuisine from all over the world to choose from. This area of New York state is famous for its 24-hour diners, chain restaurants such as Olive Garden and its high-quality seafood venues.
If you are looking for an affordable holiday to Long Island in New York, we can certainly help. Cheekytrip is a price comparison site with holiday offers from over three dozen travel companies. Since they are all competing for your business, prices tend to be very competitive. To find the best deal, simply enter your dates, destination and point of departure into our search engine and within a matter of minutes, we'll find you the ideal Long Island city break. As offers and prices change daily, it's best not to delay so go ahead and book now!
---